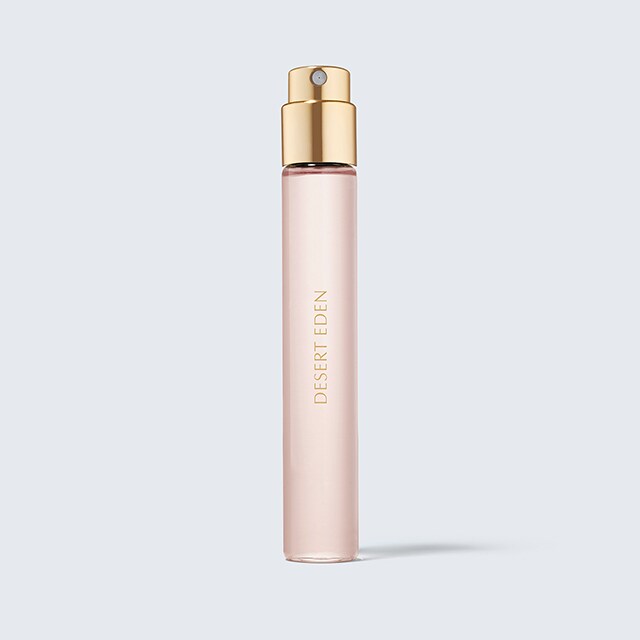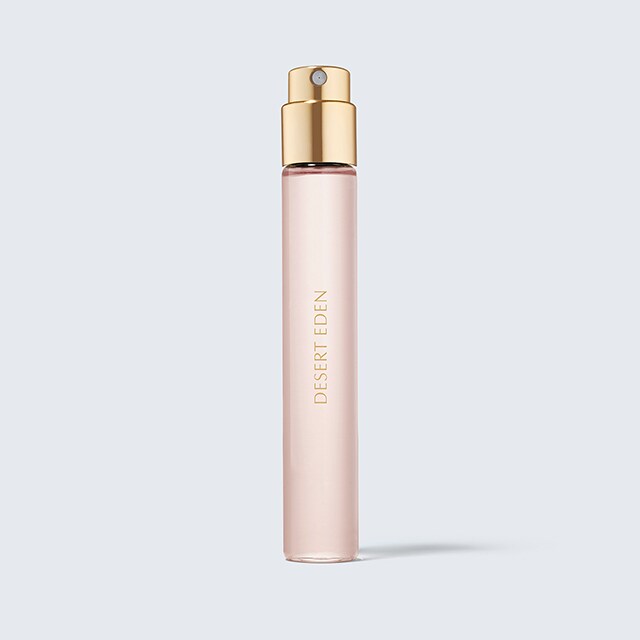 Desert Eden Travel Size
Eau de Parfum Spray
Add to Bag
Product Details
Discover this extraordinary fragrance with a 10ml travel size spray. Fits into your pocket or bag. (Also slips perfectly into our Atomizer Case, available in a separate set.)

THE SCENT STORY
Noble Sandalwood is surrounded by the sublime luminosity of Rose and mystical Olibanum. As seductive as the desert at dawn.
With every application, the scent lasts up to 12 hours.* Our exclusive, long-lasting ScentCapture Fragrance Extender™ technology is a true first in luxury perfumery.

THE FRAGRANCE FAMILY
Desert Eden is a sensual Woody Floral fragrance that creates a mystical atmosphere. It belongs to our family of Warm Woods.

SET YOUR IMAGINATION ON AN ENCHANTED JOURNEY
Imagine the breathtaking moment when the sun's rays spread over the desert sand at dawn. Surrounding you in a warm, luminous aura. Taking you on a new adventure for mind, body and soul.

Please note that this Travel Size comes in bottle which is not refillable.

*Sensory panel of 15 fragrance experts.