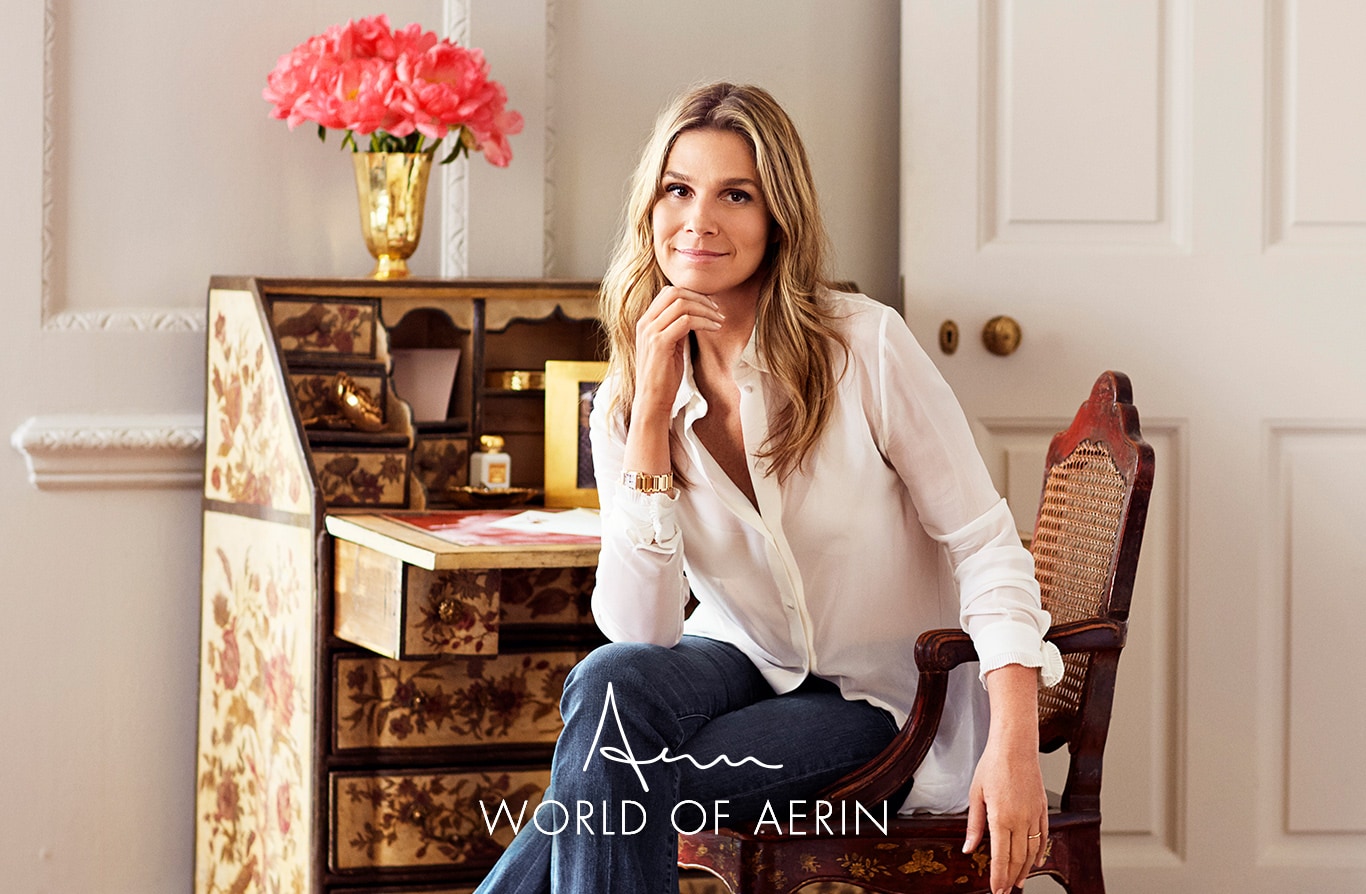 ABOUT AERIN BEAUTY
AERIN Beauty is a luxury fragrance brand inspired by the signature style of its founder, Aerin Lauder. Created in 2012 with the mission of bringing effortless style and beauty into the homes and onto the vanities of women around the world, AERIN Beauty is a touchstone of modern femininity and refined elegance. As Aerin says, "The modern woman thinks about beauty as an extension of herself, her home, her wardrobe and her travels. Therefore, beauty and home should live together."

AERIN Beauty launched with the concept of a wardrobe of fragrances. At the core of AERIN Beauty is the Fragrance Collection, an array of modern yet classic perfumes inspired by Aerin's own travels, heritage and memories. The Rose Premier Collection encompasses a range of rose products that capture the many timeless incarnations of the world's most beloved flower. And finally, the Premier Collection. Artisanally-crafted fragrances that celebrate the ultimate expression of the perfumer's art.
ABOUT AERIN
AERIN is a global luxury lifestyle brand inspired by the signature style of its founder, Aerin Lauder. Based on the premise that living beautifully should be effortless, the brand develops curated collections in the worlds of beauty, fashion accessories and home décor. With a passion for art, travel, fashion and design, Aerin's own lifestyle serves as a focal point of inspiration for the brand. Classic, but always with a modern point of view, every piece is created to make life more beautiful with a sense of ease and refinement.