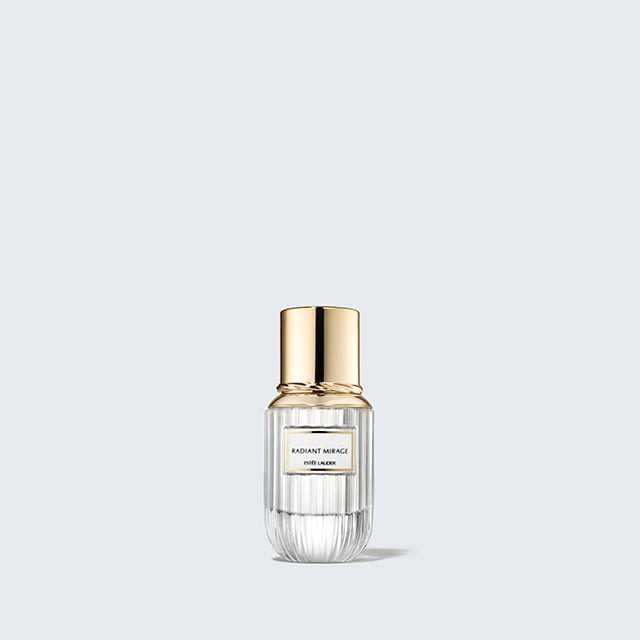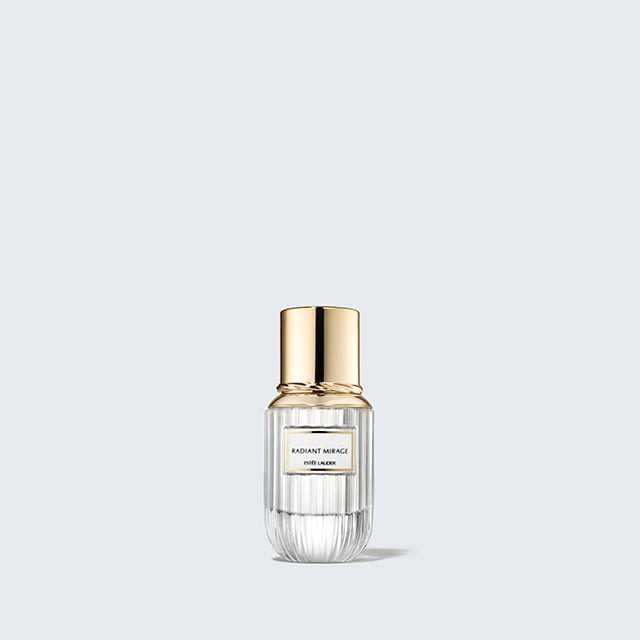 Radiant Mirage
Eau de Parfum Deluxe Mini Spray
Sample a little luxury for just £15 & unlock money off the full-size.
Add to Bag
Product Details
Discover this extraordinary fragrance with a perfect size for trial or travel.

Shop Radiant Mirage in a deluxe trial-size for just £15. If you love your scent, you can enjoy your money back when you return to esteeauder.co.uk and purchase the full-size*.

Envision a timeless road taking you into a new realm of the senses. The more you try to describe it, the more it escapes definition. Creating a mirage, ever present, yet always an adventure just beyond reach.

This fragrance has an optimistic, positive feeling.

THE FRAGRANCE FAMILY

Radiant Mirage is a White Floral Woody fragrance. A unique contrast of exquisite textures and treasures, to add to our Floral fragrance family.

THE SCENT STORY

At its heart, the scent of Jasmine Sambac from China, whose dainty white flower belies its intoxicating aroma. It is surrounded by the warm contrasts of Australian Sandalwood and Indonesian Patchouli. A scent as optimistic and exciting as setting out on a new adventure.

THE SYMBOLISM

Unlocking another layer of wonder, the design features a stylized jasmin sambac blossom, symbolizing beauty and grace.

*Offer is available exclusively at www.esteelauder.co.uk until 11.59pm on 18/09/2023 while stock lasts. Offer is for £15 off the value of a full-size Radiant Mirage Eau de Parfum from the Luxury Fragrance Collection. Offer is limited to one use per customer. Only customers who have previously purchased a 4ml trial-size of Radiant Mirage Eau de Parfum from the Luxury Fragrance Collection are eligible for this offer when purchasing the same scent as a full-size using the same email address from their previous transaction. Enter offer code RADIANTMIRAGE at checkout to redeem your discount. Discount not valid in conjunction with any other promotional offer including Estée E-List Loyalty Program tier benefits.