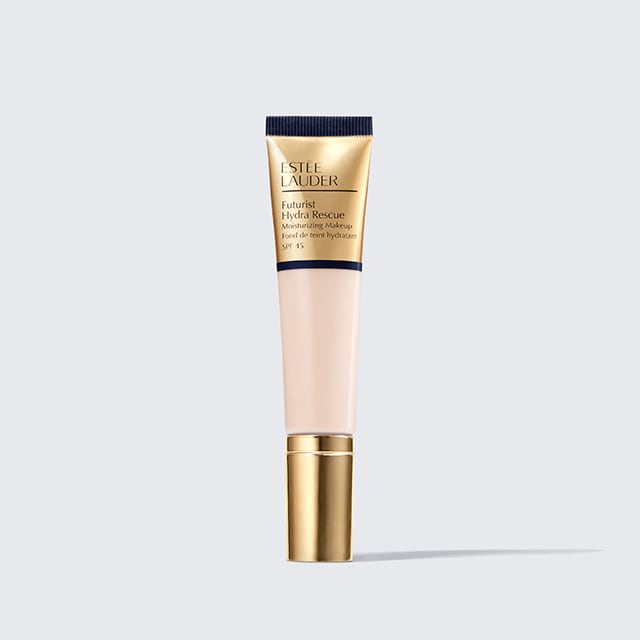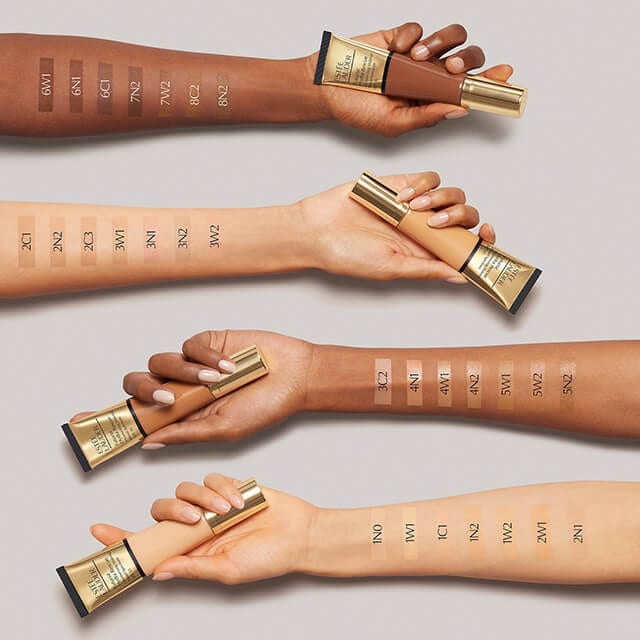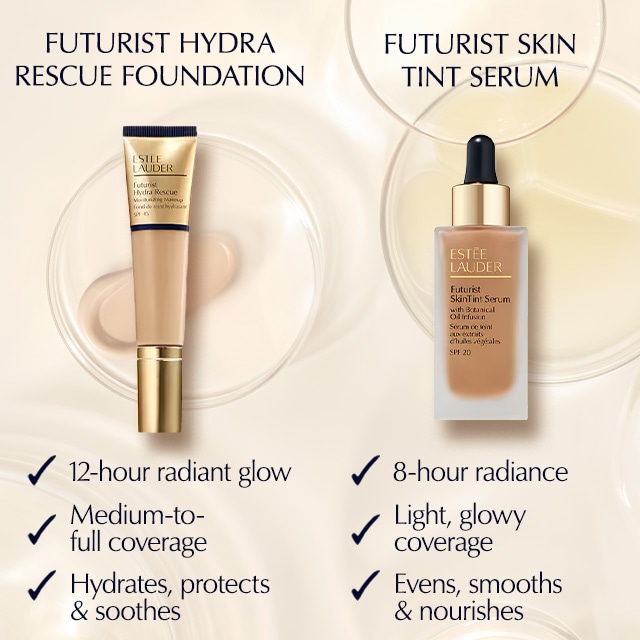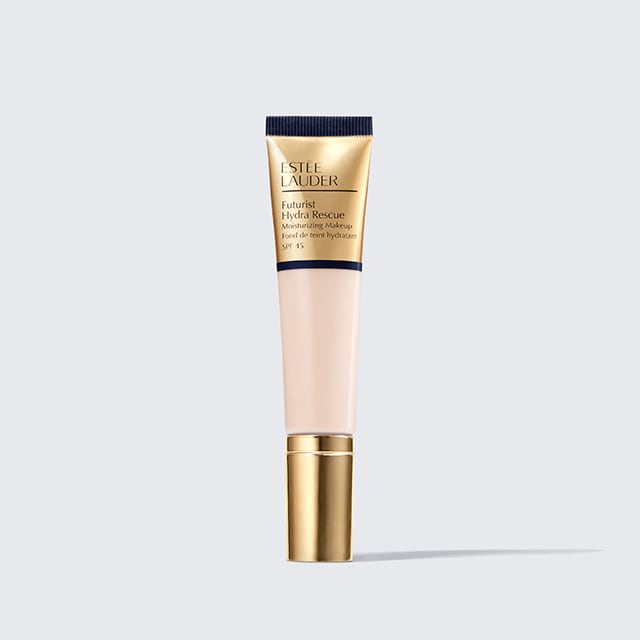 Futurist Hydra Rescue
Moisturizing Foundation SPF 45
Flawless makeup with serious skincare. Find your ideal shade and try it on instantly. Select find your shade on your mobile device.
1N0 Porcelain
Very light with neutral undertones
Add to Bag
Product Details
Coverage + Care: Infused with Estée Lauder skincare. Breathable, skin-loving, hydrating foundation with a 12-hour radiant glow.
Futurist Hydra Rescue Moisturizing Makeup is formulated with IonCharged Water Complex, probiotic technology and chia-seed extract.
This hydrating foundation covers imperfections and evens skintone. Hydrates instantly. Protects with SPF 45 broad spectrum UVA/UVB protection.
This natural looking makeup rescues skin's appearance with soothing, plumping hydration. Lights skin's look with an instant, radiant glow.
Now available in 28 shades. Buildable medium-to-full coverage. Lightweight. Flawless Radiant finish.