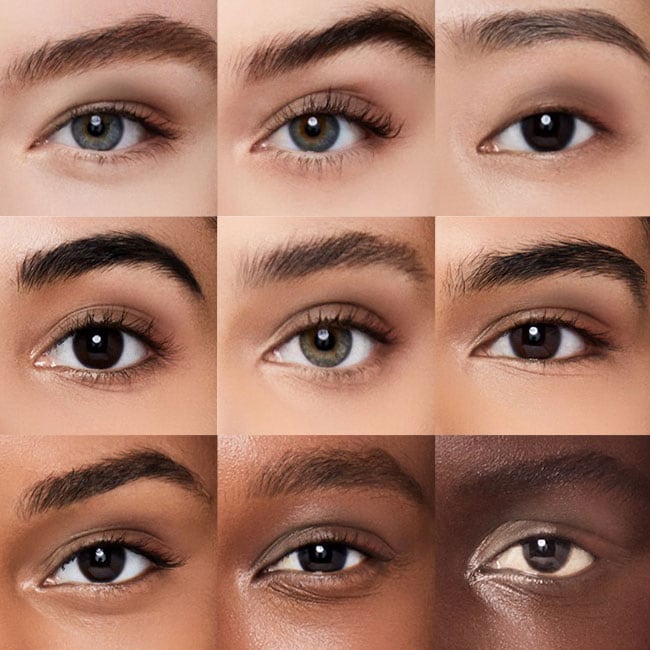 There's one thing that our go-to morning caffeine fix and bronzed sun-kissed makeup have in common: we never say no to either. That's why we love the latte makeup trend, social media's latest take on neutral, sun-kissed makeup that's inspired by the rich brown hues in a creamy latte.
Want to learn more about the latte makeup trend? We're sharing everything you need to know to wake up your glow, including a step-by-step routine. Get your Bronze Goddess ready. 
What is the latte makeup trend?
This viral routine uses coffee-like shades of brown and nude on your eyes and face to create a monochromatic, sun-kissed look. It's a take on summertime bronze that can be worn year-round and customized for any skin tone. It gives your entire face a bronzed, warm-toned and an effortless appearance that complements your complexion.
What products do I need to achieve latte makeup?
You'll need a bronzer, highlighter, foundation with natural coverage, brown eyeliner, mascara, brow styler, matte brown and shimmery gold eyeshadow and a neutral warm-toned lipstick.
How to get the latte makeup look
Create a Glowy Base
The goal is to create a soft, dewy complexion as a base for your entire latte makeup look. Start by prepping your skin with Futurist Watery Glow Primer. Next, apply a foundation like Futurist Hydra Rescue Makeup SPF 45 with a natural finish.
For added coverage and brightness, you can also use concealer to spot correct.
Customize Your Bronze
Next, choose a bronzer that works best for your skin's undertones. Our Bronze Goddess Powder Bronzer comes in 4 versatile shades and provides luxurious, shine-free color. Apply your bronzer as you would when contouring, sculpting around your forehead, the hallows of your cheeks and down the bridge of your nose. 
Define Your Eyes
Using your Pure Color Envy EyeShadow Quad in 07 Boho Rose, apply the matte chocolate brown shade with a fluffy eyeshadow brush. Blend it out into your crease with the same brush. You can stop here for an all-matte look. Or, apply a gold-toned shimmery shadow to your lid. Focus the shimmer shadow on the center and inner corner of your eye.
You can also use a brown eyeliner to create a more dramatic look. Try the Smoke & Kajal Eyeliner Duo in Bordeaux/Ivory, using the Bordeaux shade to smoke out your lower lashline.
 Complete your eye makeup routine with a few coats of mascara like Sumptuous Extreme Mascara.
Add A Neutral Lip
Complete your latte look with a neutral lip. We love Pure Color Hi-Lustre Lipstick in 111 Tiger Eye.
Want to discover more viral makeup looks? Try our Virtual Try-On Tool and learn how to create complete looks right from your phone. Or, learn more about other viral makeup routines like passport makeup and lip contouring.