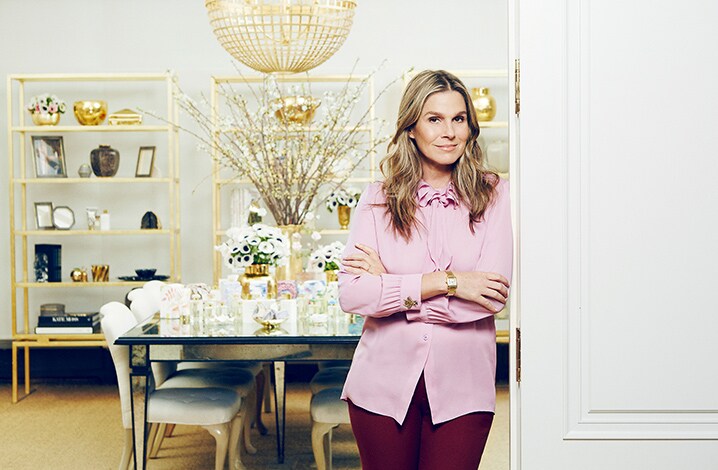 Even if you are mainly spending time at home, it's still possible to bring the great outdoors indoors—and to add touches that make an everyday space feel special. "I think the home allows people to dream a little bit," Aerin Lauder tells us. "Put a different vase on your desk with cut flowers, use a special drinking glass, and have other desk accessories like a beautiful clock," she says.
Aerin also likes to change her fragrance depending on the time of day and the season. She turns to warm, sensual Amber Musk when the weather gets frosty and elegant, timeless Rose de Grasse for a dose of daytime joy.
For Aerin, it's the details that elevate a daily routine. "In my book Entertaining Beautifully I share
a quote from Estée, that 'everything can be beautiful if you take the time,' and it's that idea of
using a beautiful coffee mug or pretty glass every day. You don't need to save it for a special
occasion! There's something very appealing about that because it makes your experience at your
desk that bit more special."
She also suggests getting playful with your space; redesigning the aesthetic without the commitment of decorating. "I love rearranging bookshelves, vanities, my night table—I'm always changing photographs and picture frames. There's something very comforting about doing that."
Aerin likes to think of the beginning of the year as a fresh canvas—a space that allows for change, however subtle. A bouquet of fresh flowers, a spritz of a new fragrance or a seasonal candle are simple, yet powerful details that elevate any home atmosphere.
Reference
Bridget March. (OCT 26, 2021). Aerin Lauder's guide to elevating the everyday.