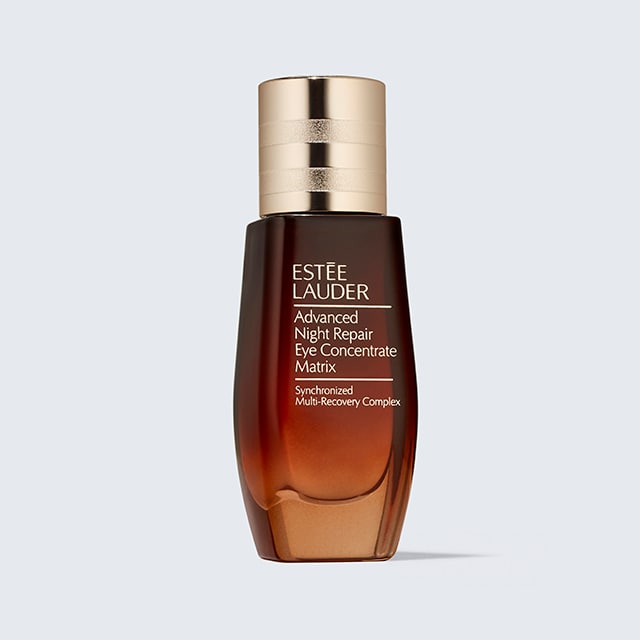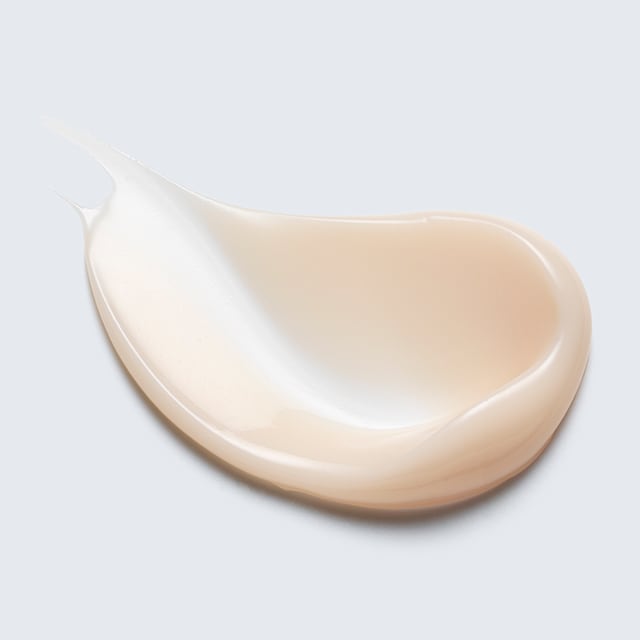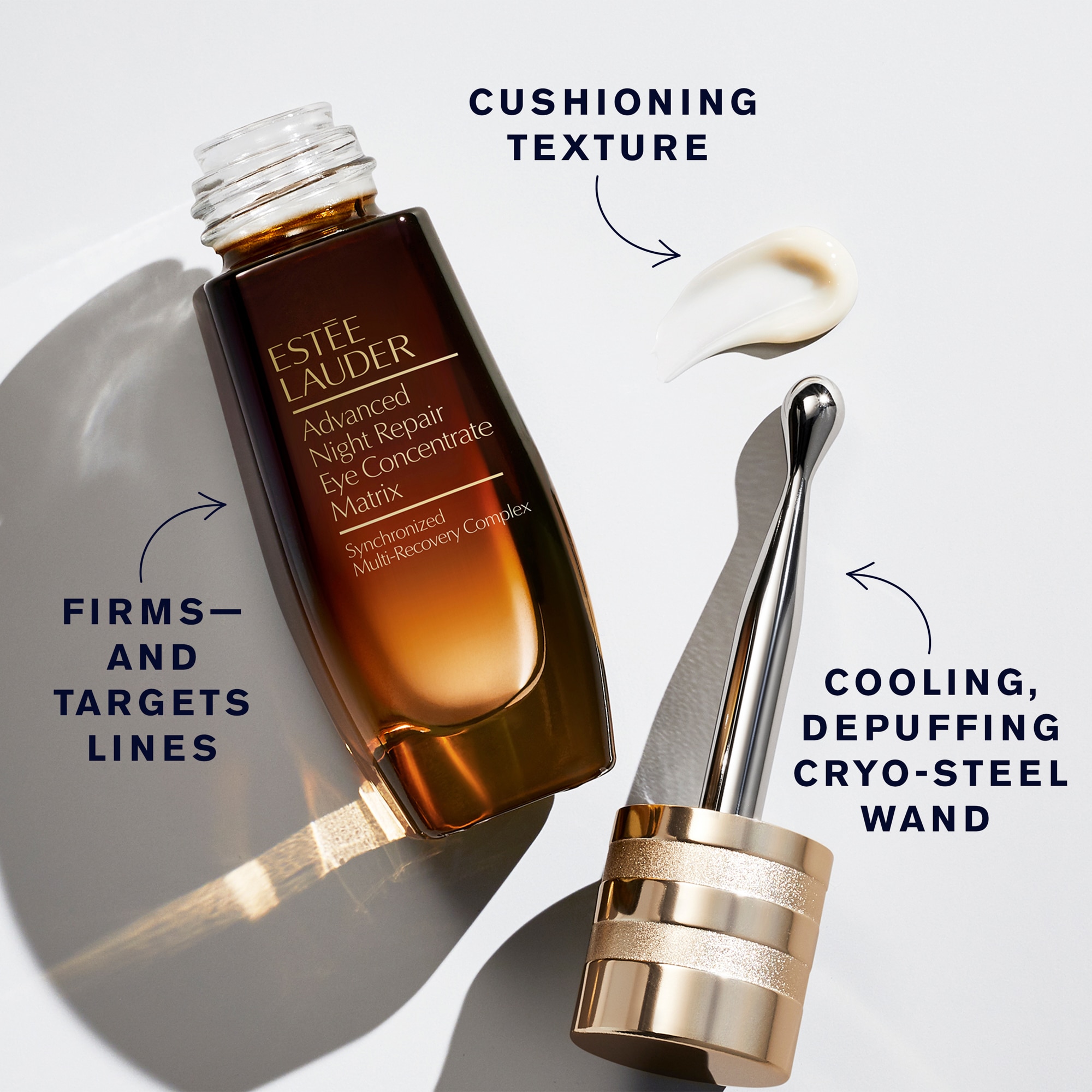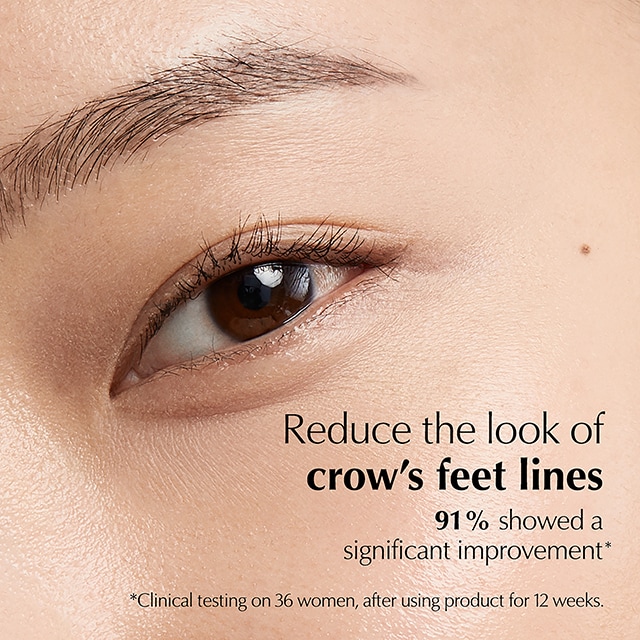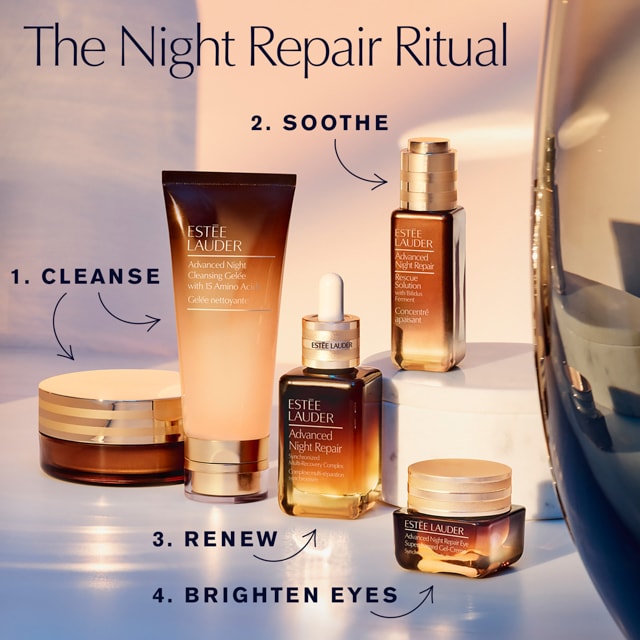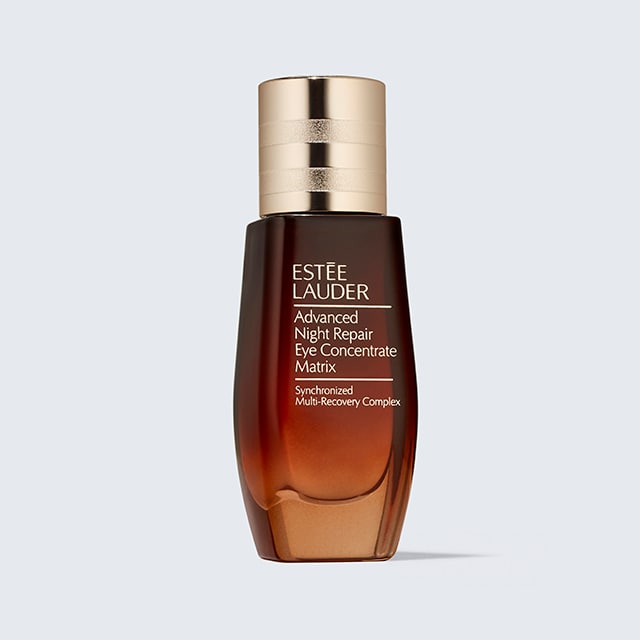 Advanced Night Repair Eye Concentrate Matrix
Synchronized Multi-Recovery Eye Cream
Reduces the look of lines. Skin feels firmer, nourished.
Add to Bag
Product Details
Let your eyes express the beauty of you. Reduce the look of lines in multiple eye zones.

Infused with our exclusive, patented 1-in-60 million Tripeptide-32, this ultra nourishing eye concentrate improves the appearance of multiple eye area concerns:
• Crow's feet lines
• Under eye lines
• Eye area wrinkles
• Loss of firmness
• Puffy eyes
• Dark circles

Eyes "bounce back"—look more youthful, vibrant, healthy.

Cushions, Nourishes and Hydrates
• +20% thicker, more fortified eye skin within hours
• Drenches eyes with deep, intensive moisture.

THE 1-IN-60-MILLION PEPTIDE: TRIPEPTIDE-32
Estée Lauder scientists believe that skin's circadian rhythm is key to beautiful skin. This natural rhythm protects by day. Renews at night. But with time, the rhythm falters. Signs of aging begin to appear. So we asked: what if there was a way to optimise skin's renewal?
Out of 60 million possible peptide variations, we found The One: Tripeptide-32. With our exclusive, patented Tripeptide-32, Advanced Night Repair serum harnesses the restorative power of night with a cascade of essential benefits for youthful-looking skin to deliver a renewed appearance.

360° MESH MATRIX "SHOCK ABSORBER"
Eye area skin is thinner and more delicate yet it is subject to near constant dynamic expressions like blinking, squinting and smiling which, in addition to the stresses of today's non-stop screentime and staying awake longer are why eyes show the first signs of aging. Our fortifying blend of a Visco-Elastic Polymer and multi-molecular weight Hyaluronic Acids helps cushion thin, delicate eye skin with a critical plumping layer of moisture strength.

COOLING CRYO-STEEL WAND
The custom-designed applicator, crafted from stainless steel, cools puffy eyes on contact. Its precision contour tip has a high-polish surface that massages and glides without tugging—vital for thin, fragile eye skin. Provides long-lasting cooling for up to 5 minutes.* Using the wand plus the Eye Matrix reduces the look of puffy eyes instantly.

Patented until 2033. Ideal for all ages, all skintones, all skintypes. This next-generation Multi-Recovery formula has the same beloved cushioning, nourishing texture as it had before.
*Testing on 20 women after using the product once.