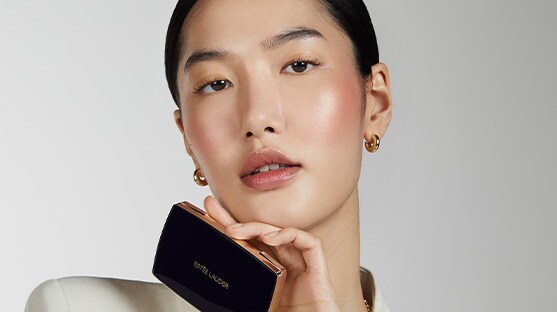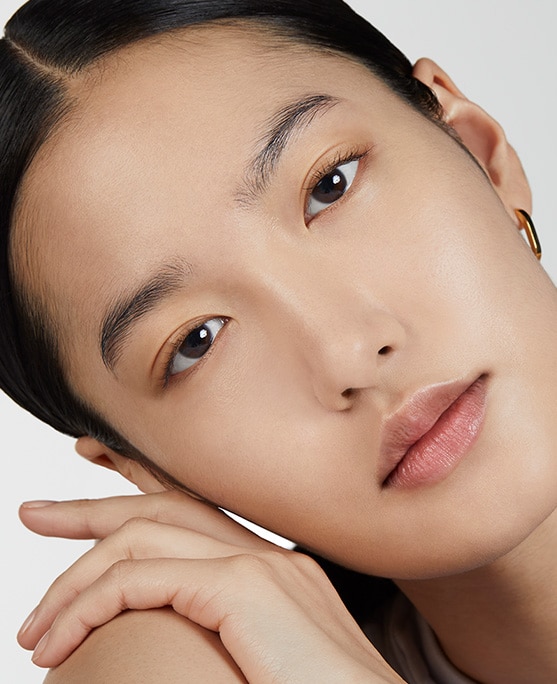 Laminated brows. Diffused lips. Blush draping. If you're in over your head when it comes to the latest beauty trends, fear not – we're here to break them down for you, starting with two of our favourites: dolphin skin and glass skin.
Glass Skin
Bouncy, soft and ultra-hydrated, glass skin is all about skin health. Popularised by the K-beauty industry, the look aims for natural, dewy radiance with a glass-like sheen. Like most good things, it takes consistency and a little effort – luckily, our super-nourishing formulas do the hard work for you.
First things first, always (and we mean always) double cleanse – doing so removes every trace of makeup and grime, leaving your skin ready for the rest of your routine. Go gentle, though – no need to rub or tug at your skin.
Next up, nourish. Massage in our hydrating Micro Essence lotion (its watery, lightweight formula helps strengthen your skin's barrier), then apply a whole pipette of Advanced Night Repair Serum while skin is still damp – this boosts the humectant properties of the hyaluronic acid and draws even more water into your skin. Seal in moringa-powered moisture with our balmy Revitalizing Supreme+ Youth Power Creme. Now, run your fingers across your face – feel the difference? We bet you do.
To finish, add extra luminosity by 'draping' your blush – sweep on Pure Color Envy Sculpting Blush across your cheekbones, nose and temples for a youthful, lifted glow.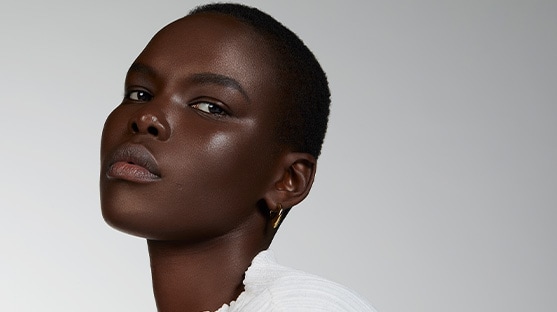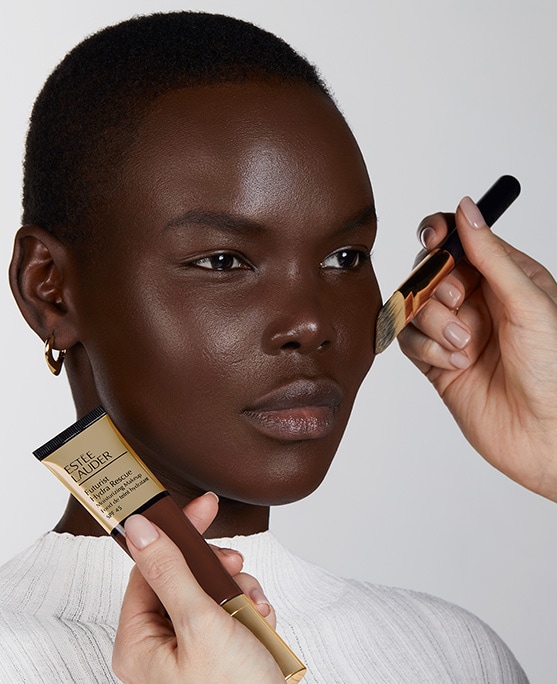 Dolphin Skin
Like glass skin, dolphin skin is all about the glow. Unlike glass skin, however, you can cheat your way to it with makeup. Named after the plump, reflective skin of a dolphin, this trend is all about creating a 'just stepped out of the sea' look – think fresh, dewy foundation with a generous dose of highlighter.
To get the look, buff Double Wear Sheer foundation all over your face, working from the centre out – its breathable formula is beautifully sheer, perfect for nailing that skinimalist glow. If you prefer a little more coverage, opt for Futurist Hydra Rescue – its buildable, medium-to-full formula is infused with high-performance skincare to keep you hydrated for 12 hours.
Time for the star of the show: highlighter. Don't be shy – sweep it on wherever the sun naturally hits your face (like cheek and brow bones, the tip of the nose and even your collarbones). Use light, circular motions to keep it looking soft and luminous.