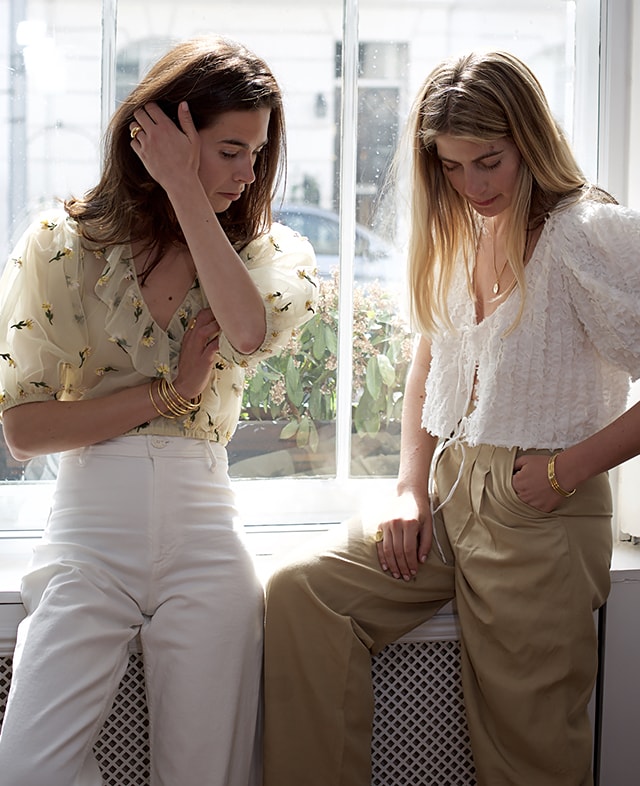 Daphine was founded in London in 2017 by Damasia Ball and Philippine de Follin. Firm friends, they had bonded over a shared perfectionism, a love of simple, uncomplicated design, and the fact that they are both from families of strong women. Endlessly inspired by the way their mothers, grandmothers and sisters adapt effortlessly to many roles, they decided to make jewellery that would do the same thing. Creating pieces that would accompany life's joys and challenges – little luxuries that could be reached for again and again.
How do you find inspiration for your jewellery collections?
We find our inspiration in the women around us, looking for that little piece that they cherish every day, the pieces that become part of them. A lot of our designs are inspired by pieces that you will pass onto the next generation.
What do you do to unwind from the working day, and to take moment of selfcare for yourself?
Philippine: I take a walk. When I am in the city, it is on my way back home from the office, and when I am in the countryside working remotely, it is in nature. An hour a day keeps the doctor away! Walking allows me to explore the landscape around me, but also to explore myself. It starts with breathing and then embracing your feelings; it's the absolute best for selfcare.
Damasia: I have a hot bath once my 2-year-old is sleeping. I like to use different salts and oils and then be in bed by 10pm. It's an almost daily ritual.
What would be on your wishlist this winter?
P: A fireplace setting with good friends and a glass of white wine from Château d'Igé by George Blanc. Actually, I'll take two cases of wine as winter is going to be a long one this year!
D: That sounds just about perfect, Philou. Can I join you?
What does your skincare and beauty routine look like?
P: I am really bad with routines unfortunately which is why my skincare routine ressembles that of a 5-year-old! I brush my teeth, brush my hair, wash my face and then apply a hydrating cream, et voilà! That said, two years ago, probably tired of looking at my sad face, Damasia gifted me Advanced Night Repair; I started using it day and night as it was the only product in my bathroom, until one day, the bottle was empty. It was then, after two days without it, that I realised my skin was terrible and that this serum had become my whole routine.
D: Since lockdown, I have really improved my skincare routine which I am very proud of! After cleansing, I use a Vitamin C serum, Hyaluronic Acid and Estée Lauder's Advanced Night Repair Supercharged Gel-Crème, followed by a rich moisturiser to seal in the moisture. For the day, I add SPF 50. A balm on my lips and eyelids is all I use for makeup. I also swear by my Gua Sha.
What do you think the secret is to the perfect partnership?
P: To respect your partner as a full-fledged human being, not just as a worker.
D: I think a partnership is very much like a marriage: learn to pick your battles!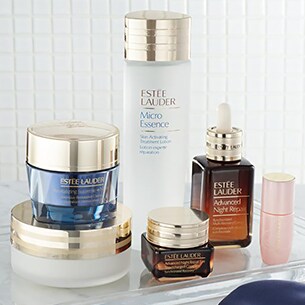 And now, the quick-fire round:
First thing you do when you wake up in the morning:
P: Looking at my phone to realise I turned off the alarm-clock and I am late.
D: Look at my calendar and to-do list for the day.
Snack that's always in your fridge:
P: Demi-salted butter and cheese.
D: Castelvetrano olives.
Last song you listened to:
P: It's over Bobby by Charlotte Dos Santos on Daphine's Feel good playlist on Spotify.
D: Pais Nublado by Helado Negro.
Favourite food to order for takeout:
P: An Avocado ke Gole and a Chicken Tikka Masala from Chakra Kensington, London.
D: A mixed cookie box by Sunday Goodies.