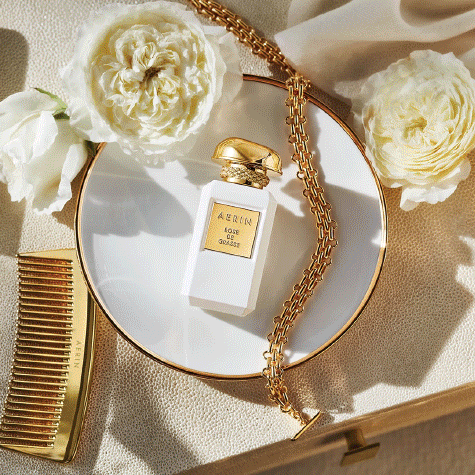 There are so many memorable details to cherish at a wedding. We all know scents can evoke memories of these special moments for years to come. That's why you'll need the perfect fragrance to capture the moment, whether you're the bride or a beloved guest. Discover a scent you'll cherish for years to come with an AERIN perfume for every kind of wedding.
For The Classic Wedding
Rose de Grasse evokes the purity of the rose. With notes of Rose Centifolia, glowing Amber and soft Musk, Rose de Grasse mirrors a classic wedding bouquet, abundant with blooming roses.
For The City Wedding
Joyful Bloom brings together two special roses to create a fragrance for your most joyful day. Modern and exuberant, it's perfect for a wedding set amid the sparkling lights and urban gardens of the city.
For The Garden Wedding
Fleur de Peony is a perfume inspired by romance and love's first blush. With its soft pink colour and notes of Lychee and sparkling Citrus, Fleur de Peony conjures a garden abundant with layers of pink chiffon petals.
For The Intimate Wedding
Lilac Path is a beautiful match for an intimate wedding celebration set in the fresh air and warm sunlight. Notes of lush Lilac, sun-drenched Jasmine and dewy Orange Flower come together to create a dreamy, youthful fragrance that captures the memories of your most special day.
Want a personalised AERIN wedding fragrance? Use our AERIN Fragrance Finder to discover your perfect scent.