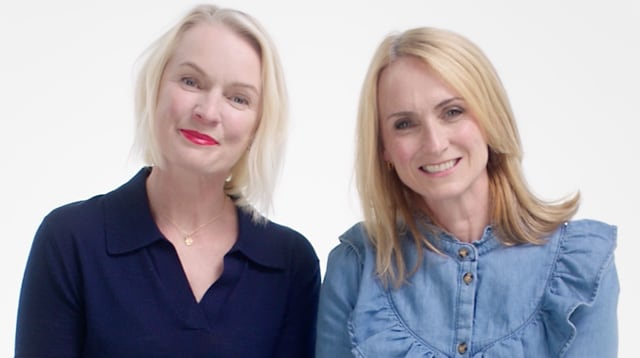 First impressions
Trish: "The first time I put Rescue Solution on my skin, it felt so different to any other product I'd used."
Lorraine: "It feels very light and really cooling when you first apply it."
90% said it immediately left skin feeling comfortable, calmed and soothed*
Looking after skin in midlife
Trish: "I think your skin is your secret weapon as you get older. Investing in your skin in terms of looking after it is very important."
91% said visible signs of skin sensitivity appeared reduced**
"When you get to midlife, your skin can change and suddenly become irritated or more red so you do need to look for products that are going to help reduce that for you."
96% said it helped skin feel recovered from daily environmental stressors**
Lorraine: "Trish and I have known each other for more than 25 years, so we've seen all the changes in our skin over the years!"
The bottom line
Trish: "I think the thing I like most about Rescue Solution is the really lovely effect and feel on my skin."
Lorraine: "Yes, you like a little bit of cooling before bed."
Trish: "I do! Soothing and cooling."
Watch Trish and Lorraine below and see their first impressions for yourself.

*Consumer testing on 273 women after one product use.
**Consumer testing on 269 women after 3 weeks of product use.