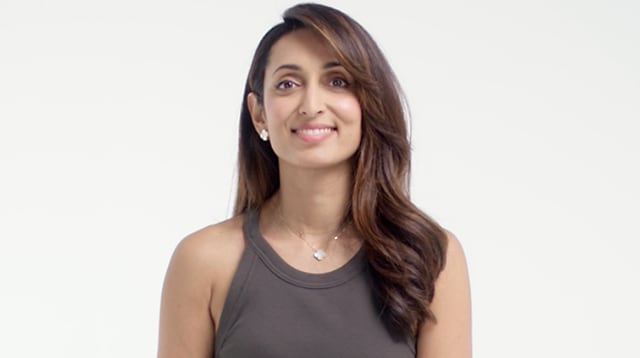 First impressions are everything
"The Rescue Solution was exactly what I expected – it felt calming and soothing on the skin. It's a really nice formula. It doesn't feel greasy or sticky, and it's fast absorbing – perfect when you're trying to layer products. I like using the Rescue Solution first, then going in with Advanced Night Repair Serum."
90% said it immediately left skin feeling comfortable, calmed and soothed*
"My skin changes every decade and I think this is the case for a lot of women. I've gone from red, post-blemish marks to dry skin. One of the most common problems I see in my skin clinic is having a damaged skin barrier. We also don't have time to look after our skin."
By strengthening the moisture barrier, NEW Rescue Solution with 15% Bifidus Ferment fortifies skin so your complexion looks less reactive to life's skin stressors.
96% said it helped skin feel recovered from daily environmental stressors**
The bottom line
"The Rescue Solution has a really cooling effect on the skin – it felt refreshing and soothing, plus it even settled down the look of the redness I had that day."
91% said visible signs of skin sensitivity appeared reduced**
Watch Dr Pyal below and see her first impressions for yourself.

*Consumer testing on 273 women after one product use.
**Consumer testing on 269 women after 3 weeks of product use.