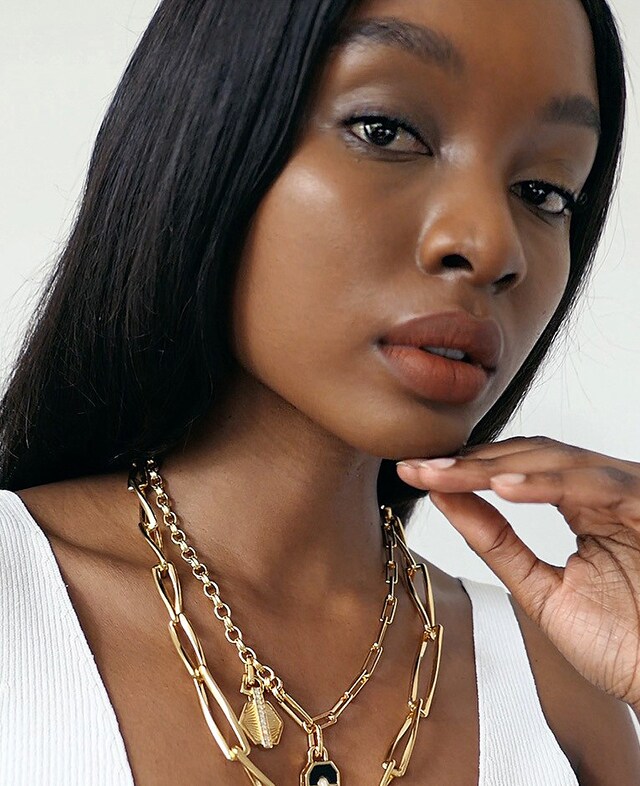 Tell us about your career journey. How did you first get into fashion?
I got into fashion via modelling. I have always been in front of the camera but never had the opportunity to share my voice or creative opinion when it came to the work I did. I was essentially a clothes horse. But when blogging came about approximately 10 years ago, I started posting photos of my outfits, makeup and what inspired me―and it just grew from there.
What are you most proud of in your career?
Over the years, I've been featured in some incredible magazines like Elle UK, Grazia, British & German Vogue online, which has been amazing! I've seen my social media grow but, for me, recognition from my peers has always been most important. Blogging wasn't always taken so seriously. It is good to see the industry now giving it the recognition it truly deserves.
What does your day-to-day look like?
I create content for beauty and fashion brands alike, but I've recently taken interest in buying and selling vintage items, as I am grow my new business Vintage Assembly. Vintage Assembly hand selects vintage pieces from around the world and gives each item a new life. It is also about making sure such unique items last a lifetime in one's wardrobe. I really want a more sustainable fashion industry in which we only produce high-quality, long-lasting products in quantities that are reasonable.
Talk us through your daily beauty routine.
When I'm able to dedicate more time, I like to follow the Korean 10-step routine, though during the week I keep it simple with a double cleanse, my trusted Advanced Night Repair serum, eye cream and moisturiser. I will also occasionally do a sheet mask.
As a model who loves to travel, what's the top beauty tip that you've learned along the way?
As a model and someone who travels a lot (pre-COVID 19 of course), I like to bring skincare onto the plane. I will remove my makeup in the toilet after take-off, double cleanse and use a face oil to keep my skin moisturised. Only on long haul flights will I put on a sheet mask, but usually before landing, so that I look fresh upon arrival.
We understand you speak five languages. Tell us more!
I'm a third culture kid, so living around the world and attending international schools has meant that I have picked up languages along the way. I grew up in South Africa which has 11 official languages, so Ndebele is the language I speak. At school, we had to pick either French or Spanish in the 5th grade, so that is what I learned all throughout high school, into university and now. I moved to Canada for university and I also spent a year in Paris at a French school, so that is where I picked up French. I also know Russian from having worked in the art industry briefly at a time when Russian and Middle Eastern clients were the biggest buyers, so I thought that would be beneficial for work.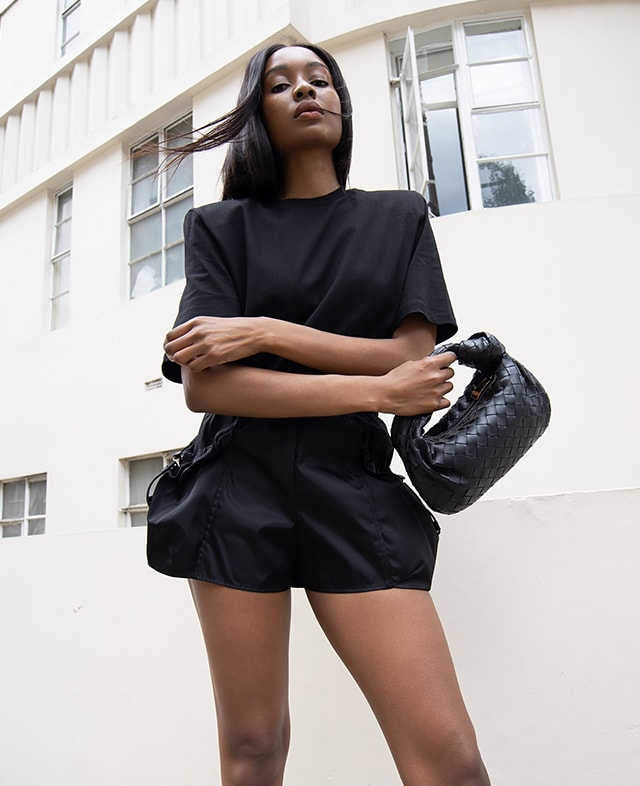 What does Black History Month mean to you?
It's interesting for me because I celebrate both the American and British Black History Months, having lived in North America for some time. For me, the month is about celebrating my identity as a black person, regardless of where in the world I am based. It is also about educating everyone else on black history and culture because we live in a global world where social media has brought us closer together, so it's important to learn about and respect the people you follow or are inspired by on a daily basis when you open your phone.
How are you celebrating and honouring Black History Month?
I will be celebrating Black History Month by doing a variety of things. Professionally, I am participating in panels and talks online with brands. Personally, I am watching films, reading books and just learning more about Black British culture because I feel it doesn't get as big a spotlight as its American counterpart. If you are looking for some social media accounts to learn from and be inspired by, I would recommend @TheBlackCurriculum, @LpeoplesWagner, @HillHouseVintage, @Oumi_Janta, @TamuMcpherson and @JennNkiru.
And now, the quick-fire round:
First thing you do when you wake up in the morning:
I check Instagram, brush my teeth and listen to a podcast or commentary channel on YouTube.
Snack that's always in your fridge:
Chocolate, tiramisu and some grapes!
Last played song on your iPhone:
Buena Vista Social Club, "Chan Chan".
Favourite food to order for takeout:
Nandos or Malaysian Nasi Lemak from my local.