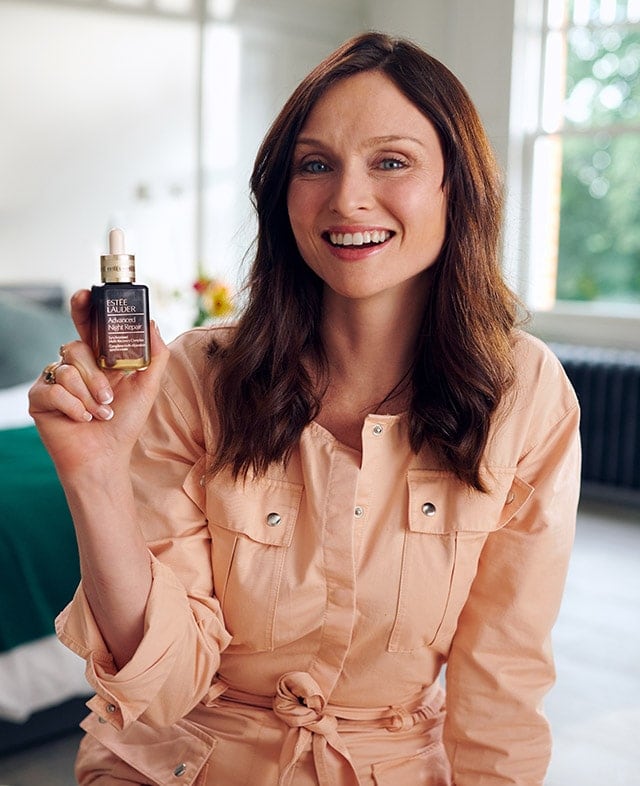 When did you first know you wanted to be a singer and songwriter?
It was when I was 16 and I was asked to sing in a band. I thought it was a sort of rite of passage; something I'd tell my kids I did once, kind of a thing. As soon as I stood on stage with the band and started singing, I thought, oh, I've found my thing—I love this!
What's your greatest achievement and proudest moment?
I always think it's just the fact that I'm still doing what I love because I've got so many friends that are musicians, and I know that it's not a very easy path but the fact that I'm still able to call it my day job is pretty amazing.
And greatest achievement? I think for any singer, having songs that people associate with you is a lovely thing. The fact I've got songs like Murder on the Dancefloor and Groovejet that people have got their own memories associated with. I just never tire of feeling good about that, even now that I've been singing Groovejet for 21 years!
It must be amazing when they're singing it back to you!
Yes, all of that! Or, when people say 'oh that reminds me of uni or somewhere I went with my girlfriend...' or whatever it may be. I love the fact that my songs go off and have their own little adventures, and then I get to hear about it.
What does it mean to be part of this skincare campaign?
It's a serendipitous campaign because I love working with my Mum and spending time with her. We are very close. Estée Lauder is a brand I would associate with my Mum's makeup bag from when I was small, so it feels like a nice continuing of the circle. It's really lovely.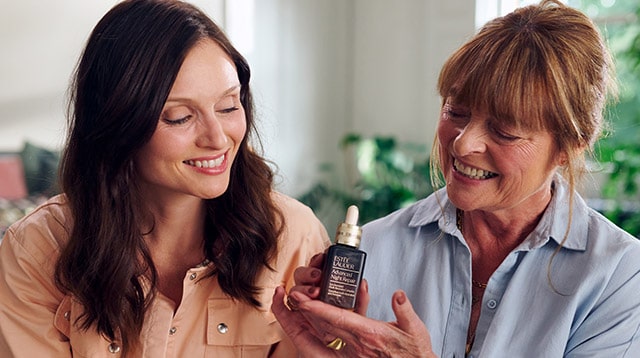 Talk us through your daily beauty routine.
I have five kids and some of them are still pretty little, so I have to be quick about things. At the moment, it's just a matter of making sure my skin is clean. So, either with a bit of soap and water or if I've got time, I might use a cleanser. I've also been using the Advanced Night Repair Serum during the day because it's both light and nourishing without being too heavy which my skin really responds well to. So, in total, I probably take about two minutes!
What's the best beauty tip you've picked up from your Mum?
She always drills into me - cleanse, tone and moisturise and if you think you're done with the cleansing, do it again. There are definitely some days where I go to bed with my eye makeup still on and I think my Mum would be shaking her head at this. But aside from that, my Mum has always been very relaxed about beauty. The best tip I learned from her is that she has carried herself in a way that makes getting older and living in yourself look like a really good way to be. She's never encouraged me to do too much fiddling around. I think she looks lovely, happy and radiant, so she's a good advert for all that hopefully lies ahead!
What do you love about using the Advanced Night Repair serum?
I think the best thing for me is that it's not too heavy. My skin loves a bit of moisture but it doesn't like anything too thick. The fact that it goes on light and I can immediately see that my skin is quite dewy, hydrated and happy in itself. That is exactly what I'm always looking for, so it's actually really perfect for my skin.
Any dreams for the rest of this year or looking ahead to next year?
I think for this year the main thing I've been dreaming about is the live shows—I miss that immensely. Getting back into festivals and planning gigs again has been lovely. I've also written a book that's coming out soon - an autobiography - I've got to see where that leads me, like any new venture it's quite nice going and doing something a bit scary!
And now, the quick-fire round:
First thing you do when you wake up in the morning:
After I look at the time, I have to get up immediately! My alarm clock is normally a small two-year-old human and then I put the kettle on.
Snack that's always in your fridge:
Ooh, gherkins — I'm partial to sweet gherkins. We all like vinegary snacks in the house, but if it's not in the fridge, then almonds. I eat almonds every day.
Secret talent:
I don't have any secret talents. If I'm half decent at anything, I'll tell everybody. I'm not one of those people where it's like 'I never knew you could draw', I will happily share anything I can do — there are no secret talents at all!
Early bird or night owl:
Night owl sadly. I say sadly because I'm an early bird too. My nature is night owl, but my nurture is daytime.
Last song played:
I think it might be 'Kissing With Confidence' by Will Powers. It was a song that I remember from when I was a kid.
Favourite food to order for takeout:
Fish and chips, hands down.