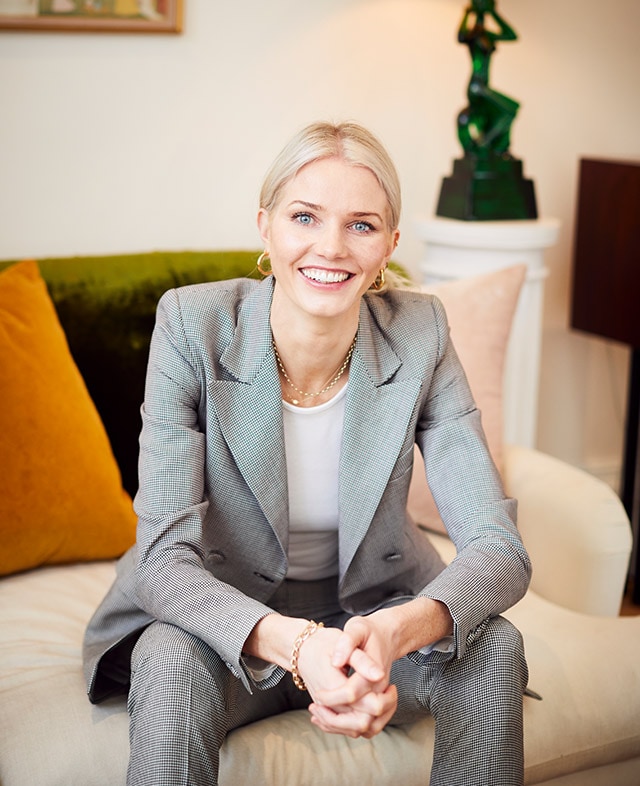 Where do you draw your inspiration from for your collections?
From everywhere. I think being curious is the key to inspiration as it's undefinable. It can be a person, a place, an image, a song, a memory and so on. As long as you are tuned in to what's going on around you and curious about the world then it's limitless. The last collection was inspired by Muralla Roja which is a beautiful project in Spain by the architect Ricardo Bofill; the colours and shapes of the building formed much of the Majorelle Collection.
How do you want women to feel in your collection?
Confident and like they can do anything. Getting into a swimming costume is so intimidating; revealing that much of your body and its shape can be a miserable experience. I want everyone to put one on and be pleasantly surprised by how it makes them look and feel.
What makes you feel confident?
Happiness. Everyone is more confident when they are happy and fulfilled. Oh, and a spray tan!
Where are you going on holiday this year?
I have been to Italy already and am going to Ibiza and Mallorca soon. I cannot wait. Frank Valentine has never been in the sea and he is about to turn two. The pandemic means he has lived a very urban life so far!
Everyone is more confident when they are happy and fulfilled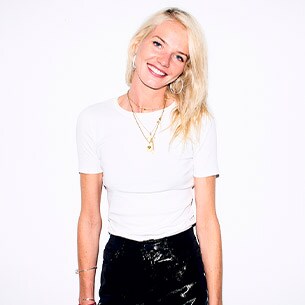 Is there anywhere you would like to return to?
Lisbon - I loved it there - and Jamaica. I thought Jamaica had the most incredible retro feel to it. It was as though the place had stayed the same since the 70's.
What are your favourite staycation spots?
The Newt in Somerset. I love Sussex for a day trip; driving to the Sussex Downs, going on a long walk and having lunch in a pub is great. The Gunton Arms in Norfolk is also wonderful. The interiors are all by Robert Time and you can visit Houghton Hall for an exhibition.
What are you reading by the pool this summer?
How Do We Know We're Doing It Right? by Pandora Sykes, The Female Persuasion by Meg Wolitzer and What White People Can Do Next by Emma Dabiri.
What does your holiday beauty and skincare routine look like?
I like to moisturise a lot and am super paranoid about sun damage having cooked myself way too much in my twenties, so it's lots of factor 50+ sun cream for me. I use Vitamin C serum every day after I wash my face in the morning and in the evening. In the day, I wear a tinted sunscreen and for the evening I love the Advanced Night Repair range and anything that leaves skin dewy, fresh and ideally looking 5 years younger than I am.
Where is up next on your travel wish-list?
Japan!
And now, the quick-fire round. First thing you do when you wake up:
Take out my ear plugs to check if my two-year-old (Frank) is awake.
Favourite designer:
The Row.
Secret talent:
Lighting fires while camping, in houses, on a beach…anywhere!
Last played song on your iPhone:
Girl (feat. Katranada) - The Internet.
Podcast you love:
Tim Ferris with Jerry Seinfeld or Patagonia: Yvon Chouinard, How I Built This with Guy Raz.
Favourite snack in the fridge:
Currently cucumber with a piece of ham wrapped around it. (I'm pregnant!).