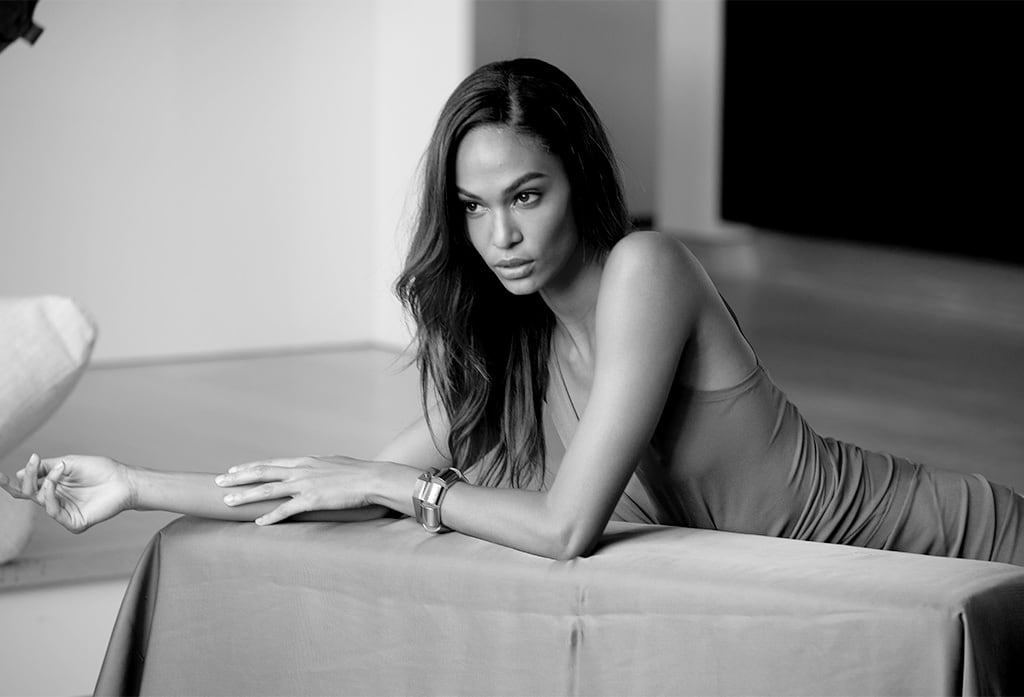 There's no denying that the life of a model is glamorous: photo shoots, fashion shows and travel to exotic locales grants a front-row seat to the best of what global culture has to offer. But all that excitement comes with its fair share of stress, from nonstop travel to late nights out to bossy photographers and fashion editors. So how do some of the world's most famous faces take it all in stride and still manage to look so good? Next up in our Stress Less series: Joan Smalls shares her go-to relaxation routines.
Your life seems pretty non-stop. How do you keep yourself from getting stressed?
I'll watch a good movie and snack on some sweets while watching. And going to the beach gives me peace—I feel myself calming down. I'm a water sign, so [the beach] relaxes me. 
When your schedule is packed, how do you carve out time for yourself?
[I like to] have two days off to regroup and get back to my personal schedule—gym, clean and cook. And after a long day of work I take the longest shower, and I make sure the water is super hot. 
Tell us your other favorite ways to de-stress:
Yoga or cardio?
Cardio. 
Salty snacks or sweets?
Sweets.
Meditation or mindless TV?
Both!
I do believe how you feel can affect your appearance… you're replenishing from the inside out.
Do you believe there is a connection between feeling stressed and the look of your skin? If so, what are your favorite ways to help your skin recover when it's looking or feeling over-stressed?
I do believe how you feel can affect your appearance. Drink a lot of water to hydrate yourself. You're replenishing from the inside out, so even if you feel stressed, at least your body is retaining moisture. Then, make sure to over-moisturize [your skin]. Use a mask once a week to give it an extra boost.
You were recently introduced to new Advanced Night Repair Intensive Recovery Ampoules. How and when do you use them?
Morning and evening. I make sure to use two capsules every time to cover my neck, as well.
What do you love about the Ampoules?
It's the perfect amount for the face and easy to travel with.
What is your favorite part of your job?
[I like that] it's unpredictable, and that I'm able to travel throughout the year.
What is the hardest part of your job?
Traveling by yourself to beautiful places, and you can't enjoy the experience with someone you love.
Tell us about your dream day.
Waking up somewhere sunny with no alarm set. And being able to play with animals!