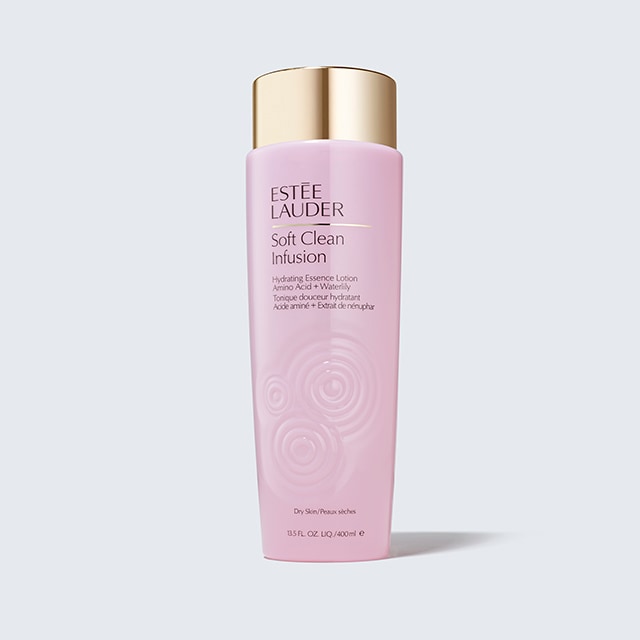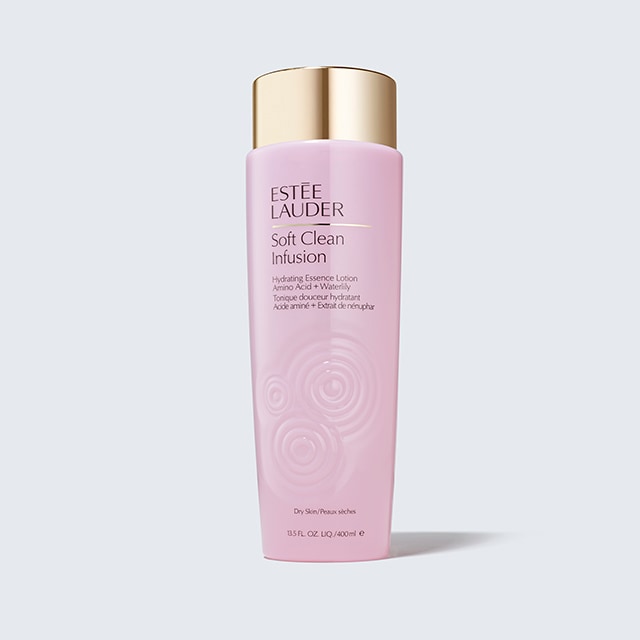 Soft Clean Infusion
Hydrating Essence Lotion with Amino Acid + Waterlily
A daily, hydrating essence lotion to help amplify skin's natural moisture reservoir.
Add to Bag
Product Details
Amplify your skin's natural moisture reservoir by tapping into a source of deep hydration. Boosted with Amino Acid15 Complex and hydration powerhouse Waterlily Flower Extract to help amplify moisturisation within skin's surface.

Instantly and over time, quench dry delicate skin with nourishing hydration. Comforting cushion texture envelops skin in moisture to help soothe, plump and smooth. Skin feels soft and supple. Glows with a renewed radiance.

INFUSED WITH
• Amino Acid15Complex: Boosts skin's natural amino acid levels.
• Waterlily Flower Extract: over time, boosts skin's own natural hydration within its surface.

REAL RESULTS:
• +35% More Moisturised*
• +15% Smoother Feel**
• +12% More Glowing**

*Clinical testing on 21 women after using product for 1 week.
**Clinical testing on 36 women after a single product application.