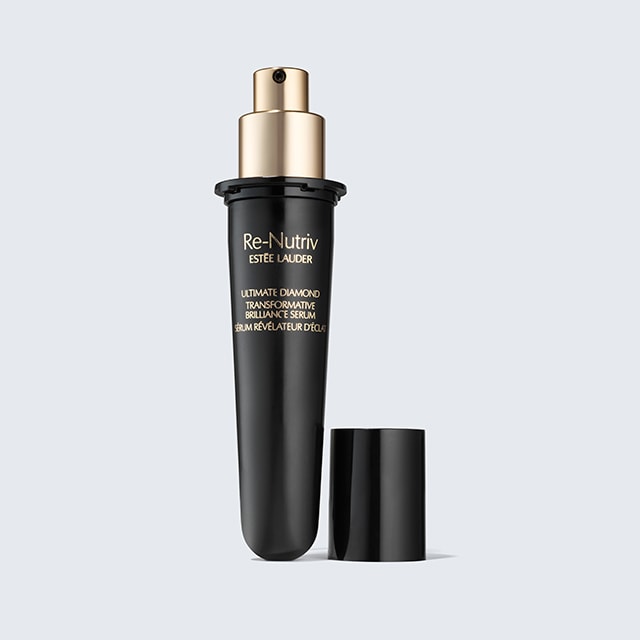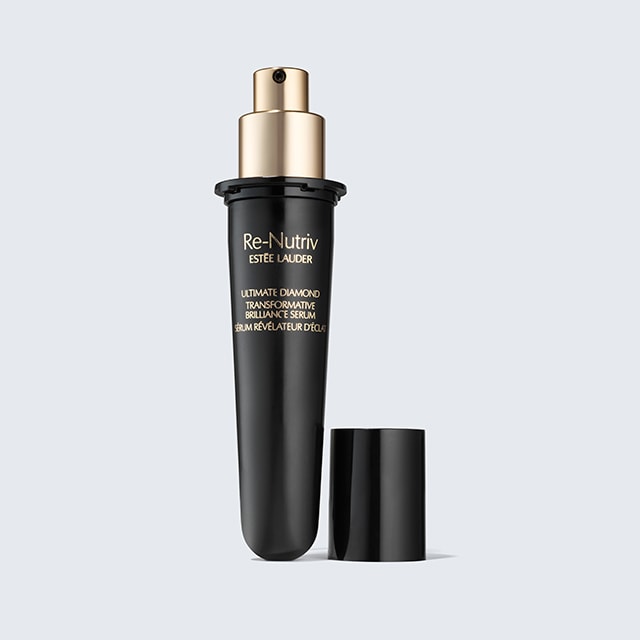 Re-Nutriv
Ultimate Diamond Transformative Brilliance Serum Refill
Helps fortify skin for a firmer feel.
Add to Bag
Product Details
This is a refill that fits into your existing Brilliance Serum glass bottle.

For diamond-brilliant skin: More flawless. Radiant. Unforgettable.

Like a diamond, your skin's unique beauty arises from a stunning surface plus a youthful structure. Powered by our Black Diamond Truffle Extract and SIRTIVITY-LP™ technology, this extraordinary serum helps fortify skin for a firmer feel and a more perfected surface look.

6 facets of diamond-brilliant skin look improved:
Radiance
Pores
Spots
Even Tone
Firmness
Elasticity

The transcendently weightless, delightfully indulgent fluid absorbs quickly to refresh skin and help restore a plumper, smoother feel.

With every touch, your diamond-brilliant skin awaits.

EXCLUSIVE BLACK DIAMOND TRUFFLE EXTRACT

From a single master grower in the southwest of France come fresh, never-frozen whole truffles from the best, "Extra Class" grade. Harvested at the season's peak. Extracted within days for maximum potency. The power of each truffle is unlocked through an intricate process of fine-milling and ultra purification, commissioned by Re-Nutriv. Nearly 10,000 hours in the making, the exclusive Black Diamond Truffle Extract helps skin look more energized to amplify its radiant beauty.

The diamond-faceted glass bottle is crafted with a jeweler's precision, and is easily refillable and recyclable.

Re-Nutriv. Life a life of extraordinary beauty.
SOME OF OUR FAVOURITE POSTS
#ReNutriv
Reviews