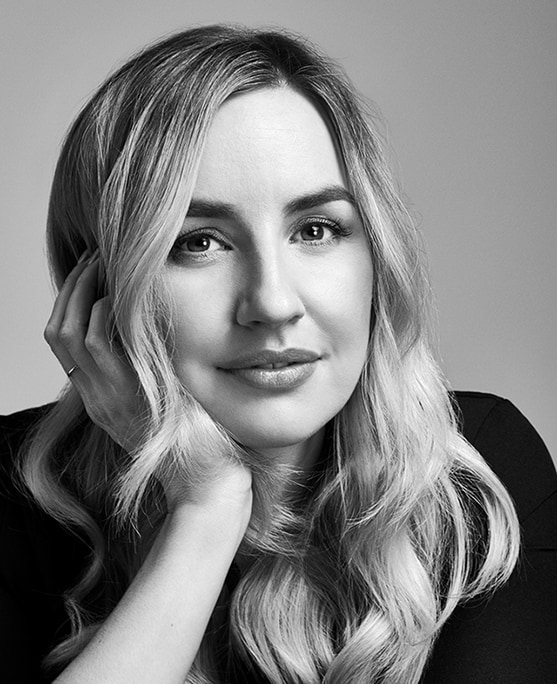 Global Pro Makeup Artist Emma Tillman has worked for Estée Lauder since 2004, but her passion for the brand has been lifelong. She got her start on the beauty counter at age 17, earning her spot on the UK Pro Artistry Team in 2015.
Today, her love for beauty is just as strong. Her exceptional makeup artistry skills have led her to esteemed industry events all around the world, all while she continues to support Estée Lauder customers as an online Beauty Advisor. Her work has graced the pages of British Vogue and Sunday Times Style, as well as the faces of Misty Copeland, Gabriella Wilde and Aerin Lauder.
Emma has a genuine passion for educating and inspiring her customers. You'll find her expert tutorials on both Instagram and TikTok, from trending makeup looks and skincare tips to how to achieve her signature flawless foundation look.
Beauty Philosophy: "Skincare is the basis of great makeup. And makeup should be fun and experimental - there are no 'shoulds' or 'shouldn'ts' when it comes to colour."
Estée Lauder Essential: "Double Wear Stay-in-Place Makeup, Advanced Night Repair Serum and Double Wear 24H Waterproof Gel Eye Pencil."
Biggest Inspiration: "Real women. The ones you see on the tube and at work."
Follow Emma on Instagram and TikTok @esteepro_emmatillman