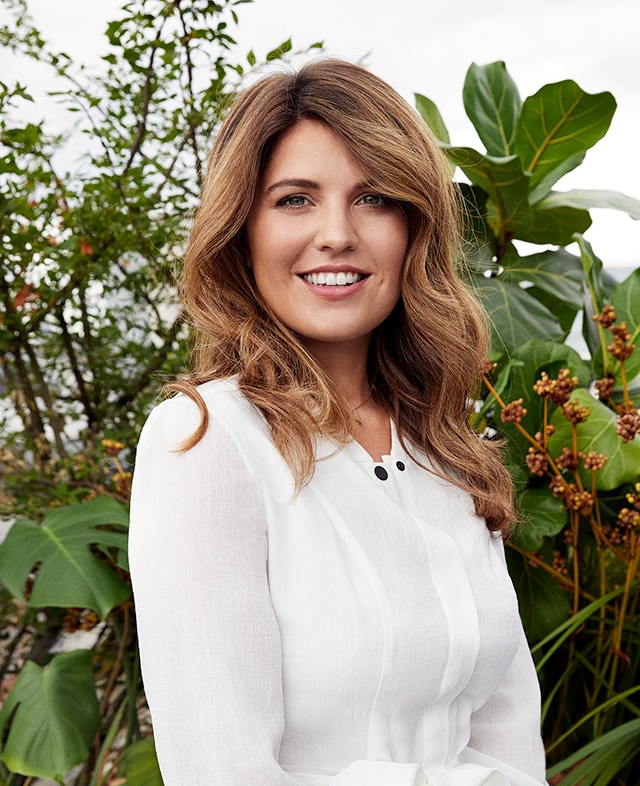 Elizabeth Scarlett Elsey, designer of eponymous textile brand Elizabeth Scarlett (think beautiful embroidered bags, pouches, linens and candles), knows how to holiday. A self-confessed travel addict, her latest vacation sounds pretty dreamy. It features St. Tropez in the French Riviera (where her family have a holiday home), reiki (her brother is in training to be a shaman), family (sisters, brothers and a fiancé) and beauty bags (her own, of course).
Speaking from St. Tropez, she explains how the prints on all her textiles—from palm trees to lavender, bamboo to jungle palms—are inspired by her travels around the world, but nowhere more so than where she is currently: "I have such a strong affinity with the South of France. It's always been my personal sanctuary—where I go to to switch off and connect. I've always been passionate about palm trees. They line the Riviera, and that's always what comes to mind when I think of France—they instantly give you that holiday feeling. But I have to say, I do love the jungle leaf print too [Editor's note: Shown in the photo below.] —it's my newest crush."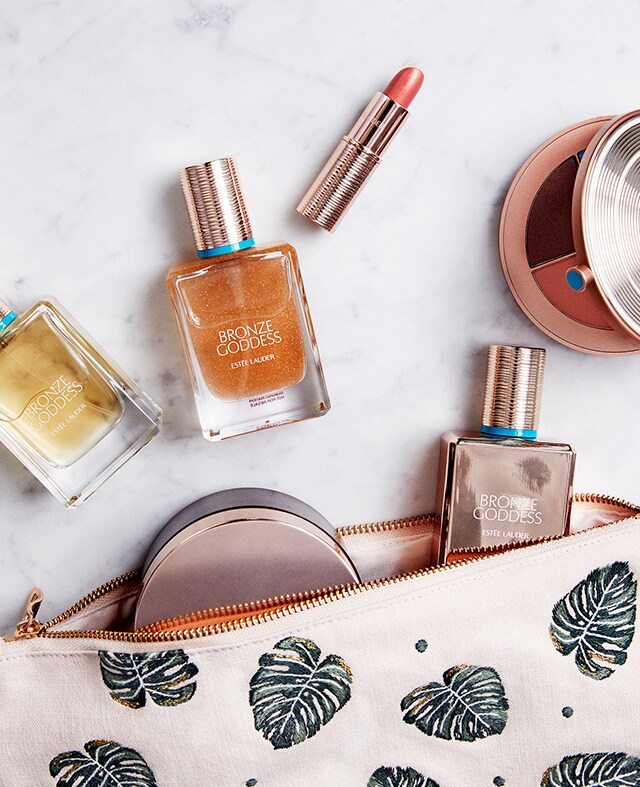 Bronze Goddess is genuinely one of my favorite holiday scents. It's light, but still smells of summer.
When it comes to packing, well-travelled and well-stocked Scarlett is somewhat of an expert. And she calls on her own pouches to bring her packing to the next level: "I use my pouches for everything: on the plane, it has my passport, keys and Kindle, but if I am on the beach, it will have my sun cream, fragrance, lip balm and makeup. That's the reason I made them that size."
For that reason alone, we picked her brain to bring you pro packing tips, Elizabeth Scarlett-style:
Take your time.
I love packing and I luxuriate over it. Add to it and tweak it over a few days, and you will be sure that you're not forgetting anything. Packing in a rush leads to mistakes.
Make use of bags within a bag.
Use a little zip pouch inside your beach bag to carry beauty essentials that take you from beach to sunset cocktails, but also use it to pack trinkets in your suitcase that you don't want rattling around.
Roll with it.
Roll your clothes up individually. This way they won't crease. It's time consuming, but so worth it on the other side.
Be a bookworm.
I love to take a good book on holiday. They always fall into two themes: adventure or something spiritual. Try Nina Sovich's To the Moon and Timbuktu or Robin Sharma's The Monk Who Sold His Ferrari.
Smell like summer spirit.
Bronze Goddess is genuinely one of my favorite holiday scents. It smells like a salty, fresh sea-breeze. It's light, but still smells of summer. Then when you get home and wear it, if you close your eyes, it will take you back to that place.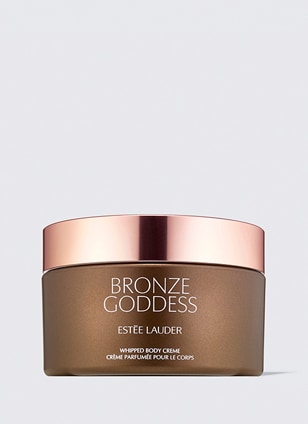 LIMITED EDITION
Super-luxurious creme smooths on, embraces skin.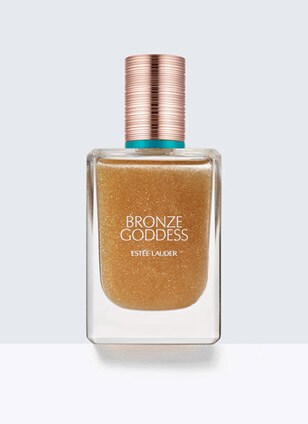 LIMITED EDITION
Shimmers and softens skin with a sensual sheen.