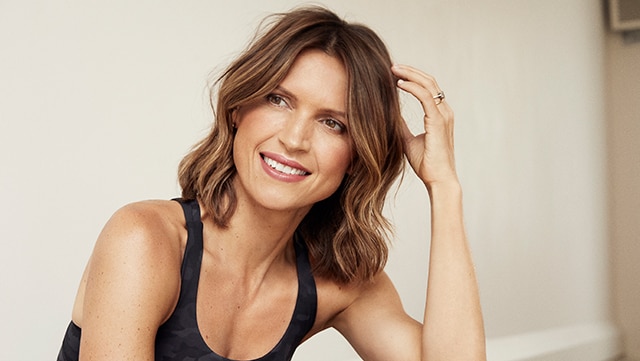 Talk to any Londoner about the most on-trend fitness brands on the scene and favourite boutique hotspot Psycle will be sure to get a mention. This is not your average workout class; combining motivational music with flashing neon lights and high-intensity rides, this hive of physical activity has had city-dwellers in a spin since it launched in 2014.
Now in its fifth year and growing from strength to strength, we caught up with the wonder woman at the helm of Psycle, CEO Rhian Stephenson, on the brand ethos, how she gets revved up ahead of an average day and the high-performance products she calls upon to work as hard as she does.
When did you first dream up Psycle?
When I was doing my postgraduate work, I had just retired from swimming and was missing it terribly. I had been involved in sport for 14 years and when I stopped, I felt like there was a massive hole in my life; suddenly there was nowhere for me to go where I could get the same level of challenge, camaraderie and energy that I got from being a swimmer. Back then, boutique fitness didn't really exist and there were very few communities that centred around health and energy. It seemed as though if you weren't on a sports team, there were no options that gave the same kind of feeling and so many social interactions are centred around alcohol. So, I started thinking about creating a space that embodied this: somewhere with incredible fitness, positive coaching, great nutrition and a strong community where you could go to feel great, whether you wanted to challenge yourself or just release stress. When I met the investors of Psycle, I had the opportunity to go for it and the rest is history.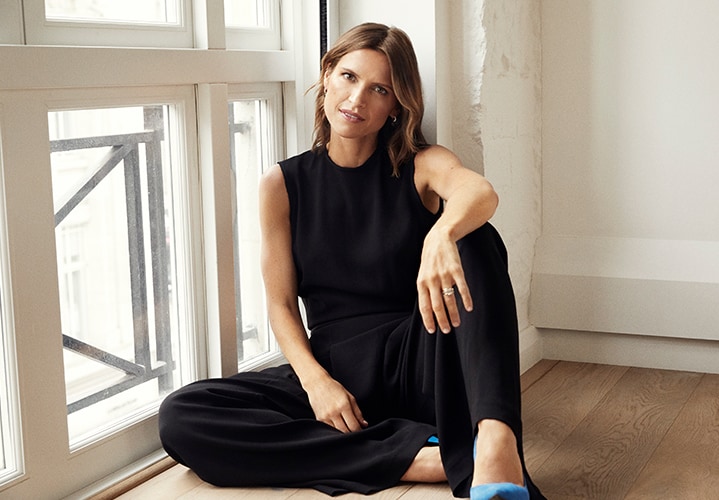 How would you describe the Psycle brand ethos?
Our brand ethos is to empower everyone everywhere to own their life's beat. So really, it's about empowering people through the transformative power of movement, offering a great workout that is fun, effective and energetic, but also in a great environment. It needs to satisfy you whether you need to transform your life or just your day, so we are all about health and energy. We're obsessed with finding ways to enhance both of those things for our community. From the interactions you have at front of house to the classes and post-workout shakes, everything should be a positive experience that gives you energy.
What tips would you share to "reset" and refocus the mind and body?
I think that one of the best ways to stay focused is to think about how you want to feel, and then set yourself some non-negotiables. You need to really embrace how much your health determines how you feel and how you experience life. For example, as CEO I want to be energetic, focused, confident, patient, strong and inspiring. I really need to practice what I preach and be able to juggle a million different things at once while still being incredibly fit. In order to achieve this – and to be the type of CEO I want to be – being healthy is a must, not a choice. When I exercise and take care of my body, mind and nutrition, everything is easier. I have more energy, I'm less stressed, I can concentrate and am more productive. Likewise, if I were to eat badly, not move, have no way to get rid of stress, there's no way that I could do what I do. The same can be said for so many things, so if you take the time to connect how much your health and energy impacts your ability to live the life you want, it's far easier to stick to a routine and take care of yourself. Too many people still link working out to weight and body image alone: for me this is a huge mistake. It creates quite a negative and stressful cycle rather than being positive and expansive. Define how you want to feel, set yourself some non-negotiables for what will help you get there, and be completely committed to the fact that it's a lifelong practice.
My skincare needs to work as hard as I do.
Why is your skincare regime an important step in your routine?
I spend all day every day talking about health and thinking about how we can inspire people to be healthy and happy, and for me that's inside and out. I want to feel great but of course I also want to look fresh, vibrant and healthy. I'm careful about what I eat and put into my body, and I'm just as careful about the products I use. They need to be high quality, nourishing and effective.

What do you want from your skincare regime?
My skincare needs to work as hard as I do. My regime has to be simple, effective and powerful, helping to keep me looking vibrant and healthy without taking up a lot of time. I want to be on the offence when it comes to skincare, so I like to use products that proactively prevent or delay damage, signs of ageing, and are designed to cope with my lifestyle.

Why do you love Advanced Night Repair?
Advanced Night Repair is the perfect product for me because it addresses so many things at once. I exercise quite vigorously on a daily basis and need something that is going to deeply nourish and moisturise my skin. On top of that, my schedule is demanding and often means that I don't get much sleep, so Advanced Night Repair keeps me looking fresh, toned, and healthy. The formula is beautiful and feels so luxurious and indulgent.

What else are you loving right now?
I've been using new Advanced Night Repair Intense Reset Concentrate for 6 weeks now and I love it! My skin feels more hydrated, more even—and I've had so many compliments on my glow.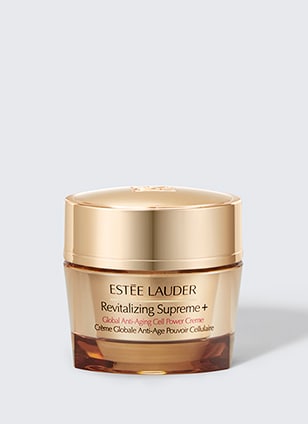 Multi-action creme, the key to younger-looking skin.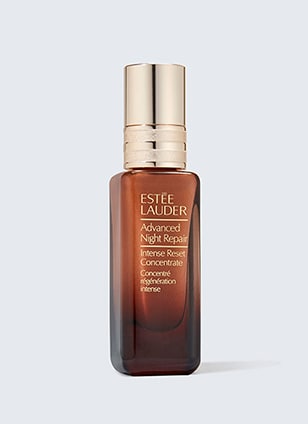 Helps rescue and reset the look of skin fast.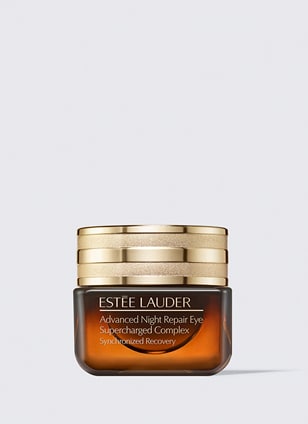 Renews. Brightens. Hydrates.