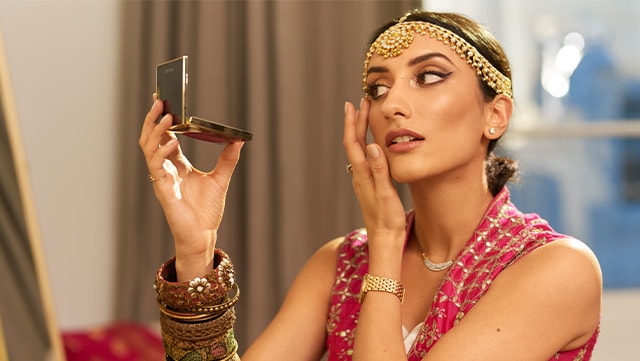 Let the light lead the way!", laughs Kavita Cola, British-born fashion and beauty blogger of the flawless skin variety, when talking about how to achieve the ultimate selfie. "Stand in front of the window and let natural light flood your skin. It highlights cheekbones and allows eyes and lips to pop". Go to her Instagram feed (@kavitacola) and you will see that she practices what she preaches – images showcasing her skin bathed in natural light abound. With a dedicated beauty following, Kavita has found herself with a specific fan-base of British-Asians looking to her to recommend products and techniques for their skin tones: "dark circles are the beauty thing I get asked about the most. It's the one thing that you're really prone to with darker skin tones", she admits.
And whilst Kavita knew that this sort of advice was part of her USP in the blogosphere, it wasn't until it came to planning her wedding that she really decided to fully explore her heritage, to speak to both her true self and her audience: "With British-Asian girls, there is such a huge community of us. We are Indian or Asian, but we have been brought up here in the UK. When it comes to special moments, like weddings, you really hold onto your roots and I always knew I wanted to do the whole big Indian wedding thing."
After a civil ceremony in Chelsea Town Hall in London last Fall, Kavita and her now-husband, Raj, celebrated their Indian wedding with 200 of their closest friends and family with a three-day extravaganza at the Leela Palace in Udaipur. For her destination wedding beauty look, Kavita knew she didn't want to keep it too safe. "I didn't want to look overly done up, but I still wanted to enhance myself. My whole approach to make-up has always been: we are all different, so we don't need to all look the same". That then meant accents of aubergine eyeliner and bright fuchsia lips ("colour is a huge aspect of an Indian wedding") alongside glorious, radiant skin. "Skin plays such an important part in the final look", says Kavita. "If that's not flawless then nothing else works and all the rest of your make-up will appear to be drawn on", she explains.
My whole approach to makeup has always been: we are all different, so we don't need to all look the same.
But in a hot climate, finding a skin-perfecting foundation that was going to last, and keep skin on the right side of dewy was something to consider. "The longevity of my make-up in the humidity was essential. I didn't want anything too cakey and my skin still had to be able to breathe." Her go-to? Double Wear Stay-in-Place Foundation "it was matte, flawless, and genuinely lasted all day despite the heat". And as for those dark circles? Well, they were taken care of thanks to the concealer in the same family: Double Wear Stay-in-Place Flawless Wear Concealer. "You just need to find concealers that cater to the undertones of your skin", says Kavita. "Cool shades without too much yellow work best for Indian skin tones and with the right ones you can eradicate dark circles completely". Now, that is something to celebrate.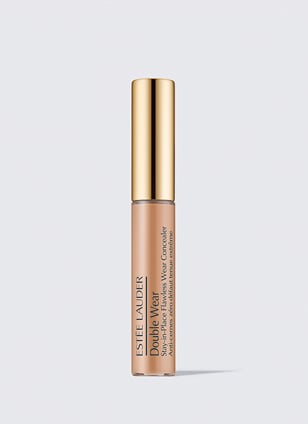 24-hour flawless wear. Wand applicator.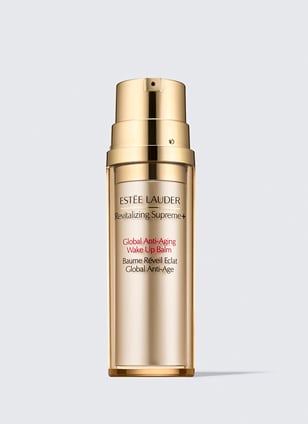 Instant radiance. Anti-ageing. Brightening.