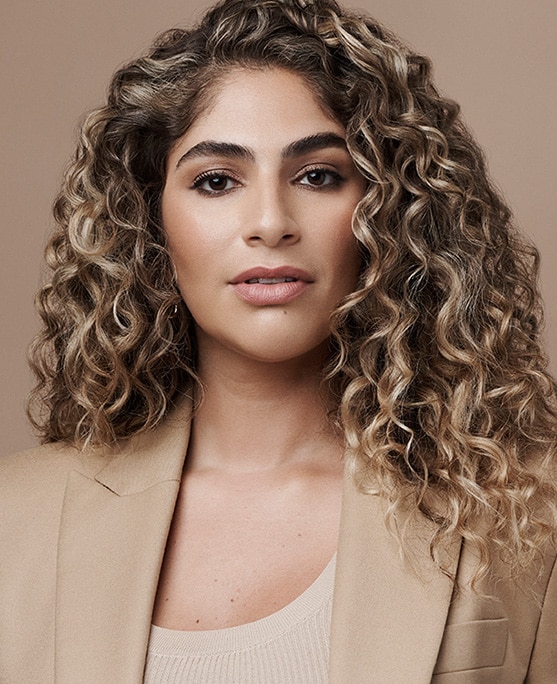 You wear the makeup. Don't let the makeup wear you.
Jocelyn Biga is a self-taught makeup artist with over 17 years' experience. Her love of makeup began as a child, learning to do her own makeup for modelling and beauty pageants. That practice led her to begin her career with Estée Lauder in 2001, where she rose from work behind the counter as a Beauty Advisor to educator, and then transitioned into makeup artistry full-time. Since then her artistry has been featured in the pages of ELLE and Glamour, online for The Knot, and on the runway for Studio One Eighty Nine.
Today, as the Director of Global Pro Artistry, Jocelyn has one main mission: eliminate the notion that makeup is complicated. With her no-nonsense expertise, she'll simplify 'what to use' and 'how to use' with real-life application tips and tricks designed to celebrate the fun of wearing makeup.
Born: New York City
Currently Living: New York City
Beauty Philosophy: "You wear the makeup. Don't let the makeup wear you."
Beauty Mission: "I want to eliminate any mind-chatter that makeup needs to be
complicated—I promise it really doesn't!"
Go-To Look: "Red lip and a smoky eye. It's my signature!"
Best Beauty Tip: "Never sleep with your makeup on."
Estée Lauder Essentials: Advanced Night Repair, Bronze Goddess Powder Bronzer
Biggest Inspiration: Makeup artists Natasha Denona and Pat McGrath.
Follow Director of Global Pro Artistry, Jocelyn @jocelyn_biga.