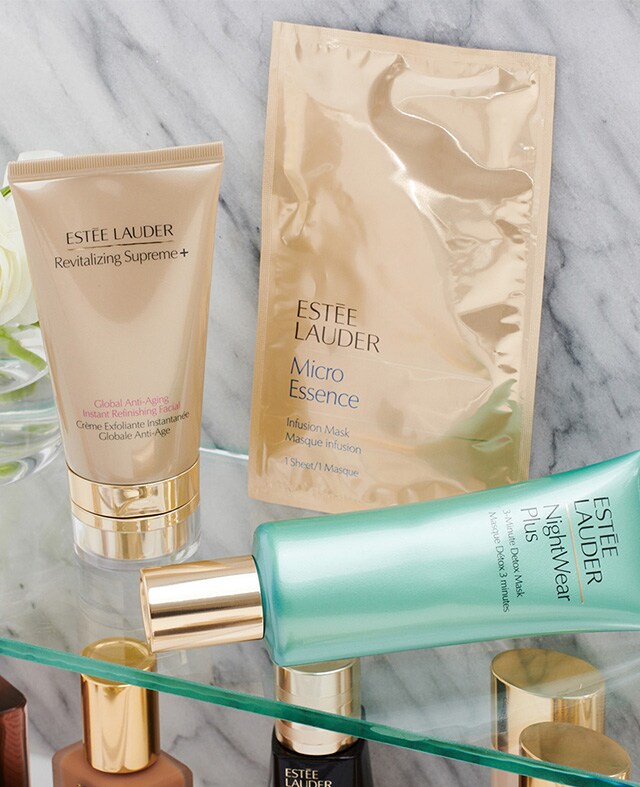 For the beauty junkies among us (and even the beauty half-hearted), masks are the ultimate panacea. They come in practically every form—cream, clay, liquid, sheet—and every function—detoxing, purifying, moisturizing, exfoliating. They can even be an emotional salve: Having a rough day? Slap on a face mask, and not only your face, but your outlook will seem brighter. With that in mind, we're bringing you our comprehensive guide to giving yourself the ultimate at-home facial. Follow all three steps if you've got the time (and the self-care need), or use each option as a one-off for a quick fix. Either way, you're guaranteed to come away looking and feeling refreshed.
Step 1: Start with an exfoliating mask.
It's a good rule of thumb anytime you're masking to give your skin a bit of exfoliation first—it sloughs off any lingering dirt and dead skin cells to ensure the goodies you're infusing into your skin penetrate more deeply. The Revitalizing Supreme+ Global Anti-Aging Instant Refinishing Facial really is an instant fix: Use it in the shower, massaging a thin layer into damp skin using circular motions. It sweeps away dry, dulling surface cells and micro-refinishes skin's surface so pores and skin texture look instantly refined.
Step 2: Follow with a purifying mask.
Now that you've rid your skin of surface cells, it's the perfect time to purify with an absorbent clay mask. Your skin is primed and ready for the ingredients to dig deep into skin's surface and draw out toxins and debris. You can slap on the NightWear Plus 3-Minute Detox Mask and look clarified and revived in the time it takes to brush your teeth.
Step 3: Finish with a moisturizing mask.
Your skin is sloughed, your pores are purified, and now it's time to hydrate. A sheet mask is the ideal last step to finish off your facial, because it's gentle, soothing and so refreshing. The Micro Essence Infusion Mask is an essence-in-lotion mask, meaning it envelops your skin in deep nourishment. The cotton sheet is loaded with double the amount of one application of our cult-favorite Micro Essence Skin Activating Treatment Lotion to restore skin's balance and leave you looking dewy fresh and ready to face the day.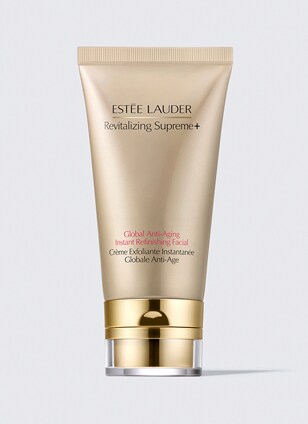 Gently smooths for softer, more radiant-looking skin.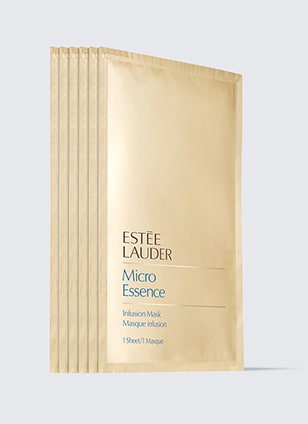 NEW!