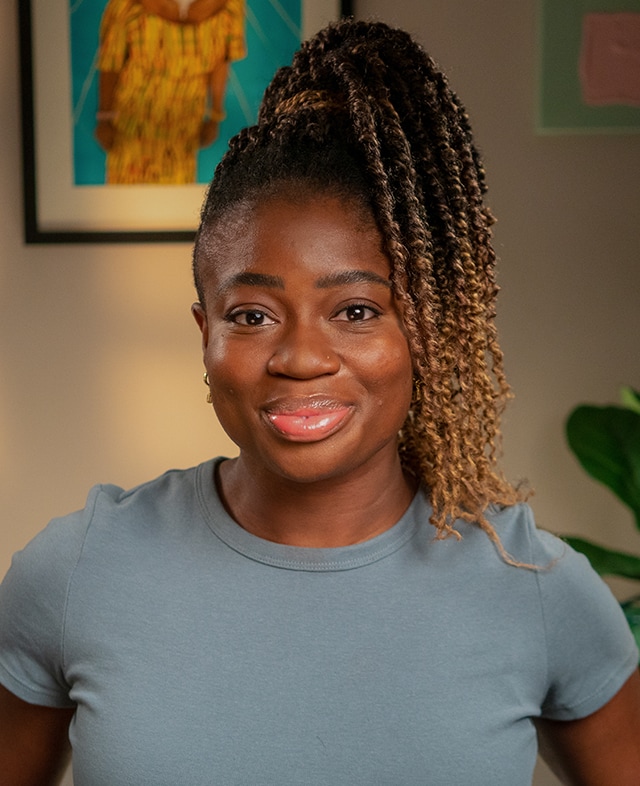 When did you first know you wanted to be a radio and TV presenter?
I first knew early on: I grew up in a very large, noisy family and I essentially suffered from middle child syndrome. I love music and creative culture at large — I couldn't stop talking, so I thought, "Hang on, this could be my job".
What did you learn most about yourself from your recent experience learning to dance?
I learned that a pointed toe really can cost you everything! I also learned that dancing is just the most fun thing to do if you're not feeling that good. Dance it out, babes!
What does it mean to you to be part of this latest skincare campaign?
It feels great to be part of this campaign because it's a product I believe in. I like people to feel good about themselves and I'm very much here for people doing what makes them feel good internally and externally. I think when your skin feels great, it can add to your confidence. It's about confidence at the end of the day and everyone deserves to feel that way about themselves.
Talk us through your daily beauty routine.
My daily beauty routine is quite regimented. I start with a deep cleanse — I love an exfoliating cleanser! I then like to repair the skin with a serum before moisturising. So, it's cleanse, serum and moisturise — three simple steps.
What's the best beauty tip you've picked up from your mum?
Hydration and eating your greens. My mum drinks a lot of water and is a vegetable obsessive. As soon as she discovered the broccoli emoji, I would never have a message from her that wasn't signed off with fifty vegetable emojis!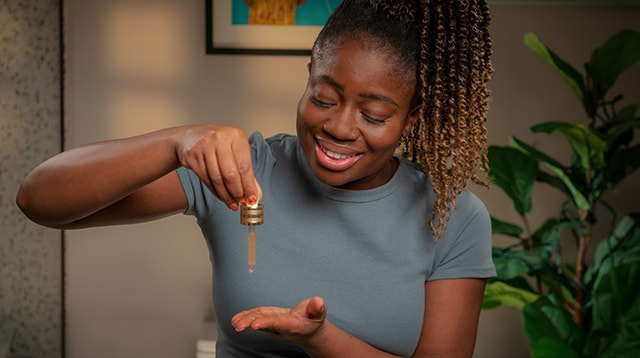 What do you love about new Advanced Night Repair?
The thing I love about new Advanced Night Repair is that it's lightweight. It doesn't make my skin feel congested and it's oil-free. I don't like putting oily products on my face. All over my body? Sure! But not on my face.
Any resolutions or dreams for 2021?
I think it's just about truly doing what makes me happy and not people-pleasing. I think we've all got a tendency to do that, although, I do what I want anyway! It's about really standing firm in that and not apologising for it — that's what it is.
And now, the quick-fire round:
First thing you do when you wake up in the morning?
Drink 500ml of water.
Snack that's always in your fridge?
Pitta bread.
Secret talent?
Hula-hooping. I'm a great hula-hooper. I'm an exceptional, exceptional hula-hooper.
Early bird or night owl?
Both.
Last played song on your iPhone:
Can I Have It Like That by Pharrell and Gwen Stefani.
Favourite food to order for takeout?
Thai food. I love Pad Thai!