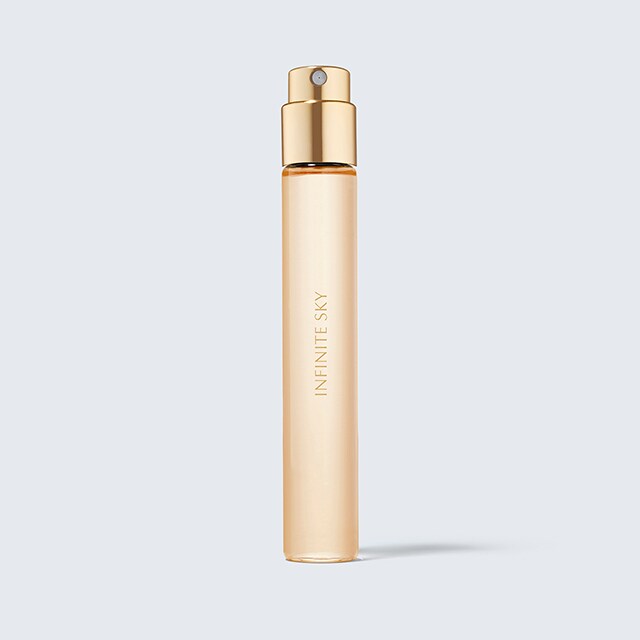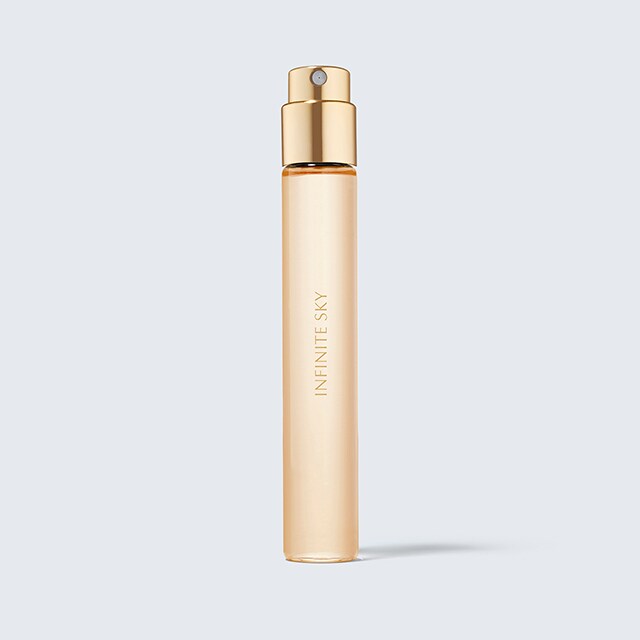 Infinite Sky Travel Size
Eau de Parfum Spray
Add to Bag
Product Details
Discover this extraordinary fragrance with a 10ml travel size spray. Fits into your pocket or bag. (Also slips perfectly into our Atomizer Case, available in a separate set.)

THE SCENT STORY
A halo of golden sensuality radiates from the scent of Sichuan Pepper from China. It is surrounded by the smoky sweetness of Vanilla and smoldering Leatherwood. As brilliant as a sky at sunset.

With every application, the scent lasts up to 12 hours.* Our exclusive, long-lasting ScentCapture Fragrance Extender™ technology is a true first in luxury perfumery.

THE FRAGRANCE FAMILY
Infinite Sky is an addictive Amber Spicy fragrance. A brilliant addition to our Rich Spices & Leather fragrance family

SET YOUR IMAGINATION ON AN ENCHANTED JOURNEY
Rise up into a vast, brilliant sunset sky, turning the world below to amber and gold. Filling your senses with waves of pure happiness and your spirit with hope. When you return to earth you know that you can do anything now. The power is yours.
Please note that this Travel Size comes in bottle which is not refillable.

*Sensory panel of 15 fragrance experts.