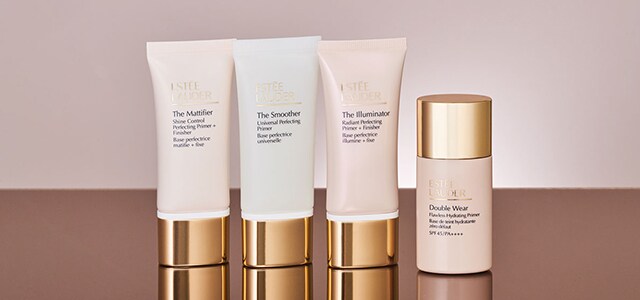 Primers
PREP YOUR SKIN FOR FLAWLESS MAKEUP
APPLICATION WITH OUR SELECTION OF
PRIMERS. WHETHER YOU WANT A MATTE OR
GLOWING FINISH, WE HAVE YOU COVERED.

Primed For Your
Favourite Finish
Partners in Prime
MAKE SURE THE LOOK YOU APPLY IN THE MORNING IS THE
LOOK YOU KEEP ALL DAY WITH THESE LONG-LASTING PERFECT
PARTNERS TO YOUR PREFERRED PRIMER.
Still Need Help Finding Your Perfect Primer?
Talk with a Beauty Advisor