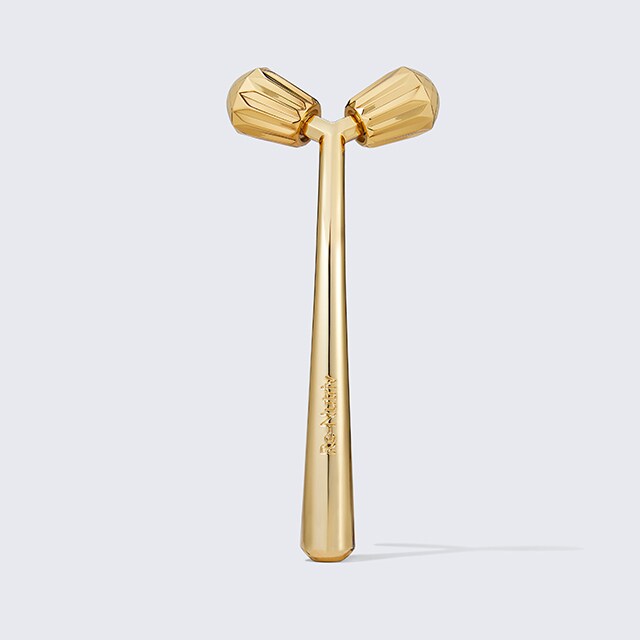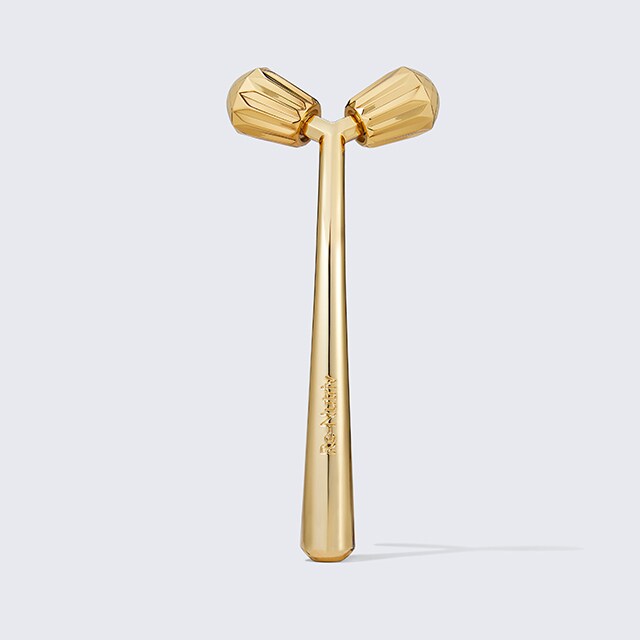 Re-Nutriv
Ultimate Facial Massager
Transform your everyday ritual of skincare application
Add to Bag
Product Details
This diamond-faceted massage roller transforms the everyday ritual of skincare application into an extraordinary moment of indulgence and self-care.

This facial massager is inspired by the latest trends in luxury facial treatments. Crafted from a cooling golden alloy. Designed for Re-Nutriv.

Allow the precisely angled facial massager to caress every contour of your face. Every aspect of its sculptural design and ergonomic shape has been carefully considered, creating an Ultimate experience that massages facial muscles and visibly re-energizes skin.

Micro-circulation is instantly stimulated, reawakening skin's youthful, healthy-looking flush.

Your Re-Nutriv serum or creme is infused into skin with every cool touch.

Your skin-now with the transformative power of Re-Nutriv skincare-glows with enviable radiance and infinite beauty.
SOME OF OUR FAVOURITE POSTS
#ReNutriv
Reviews