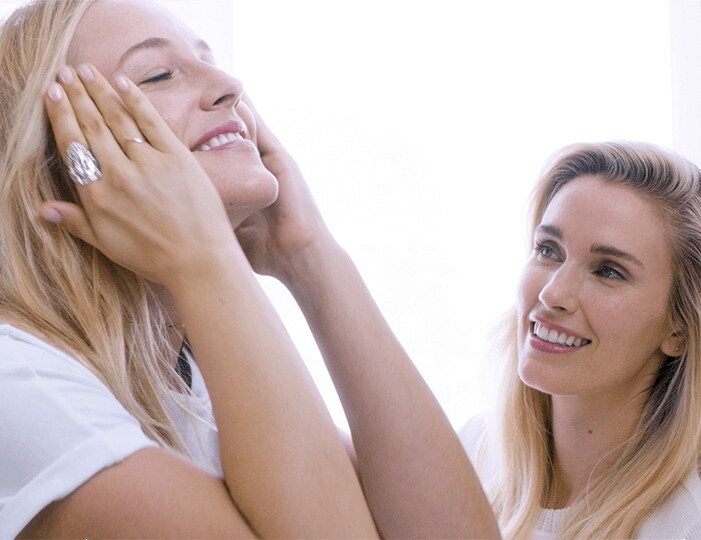 Entrepreneurs Danielle DuBoise and Whitney Tingle founded their cult-favourite meal delivery service, Sakara, out of a need for more "me-time." The lifelong friends had been devoted to healthy living since childhood, but the move to New York City and the action-packed lifestyles that followed resulted in a detour from clean eating and, later, burnout for both. And though their diets are now much better, thanks to Sakara's whole-food, plant-rich and nutrient-dense promise, running a wildly successful business doesn't necessarily leave much time for self-care in other aspects of life.
With today's technology, work never really stops, Tingle admits, especially when we have it in the palms of our hands. That's why the two friends have found it more important than ever to take time to disconnect and focus on themselves, starting with their skincare. "You really wear your emotions and what's going on inside of your head on your face—and especially on your skin," Tingle says. As a result, she's discovered the dual advantage of a morning and evening routine, in that it's not only an opportunity to focus on oneself, but it also shows in skin's overall health.
"I think the term wellness, especially for us, means finding what it means to feel like your best self," DuBoise adds. Watch above to learn more about these inspirational go-getters, and how Advanced Night Repair helps them take a time-out from their non-stop lives, helping them look like they got a full night's sleep, no matter what the day throws their way.