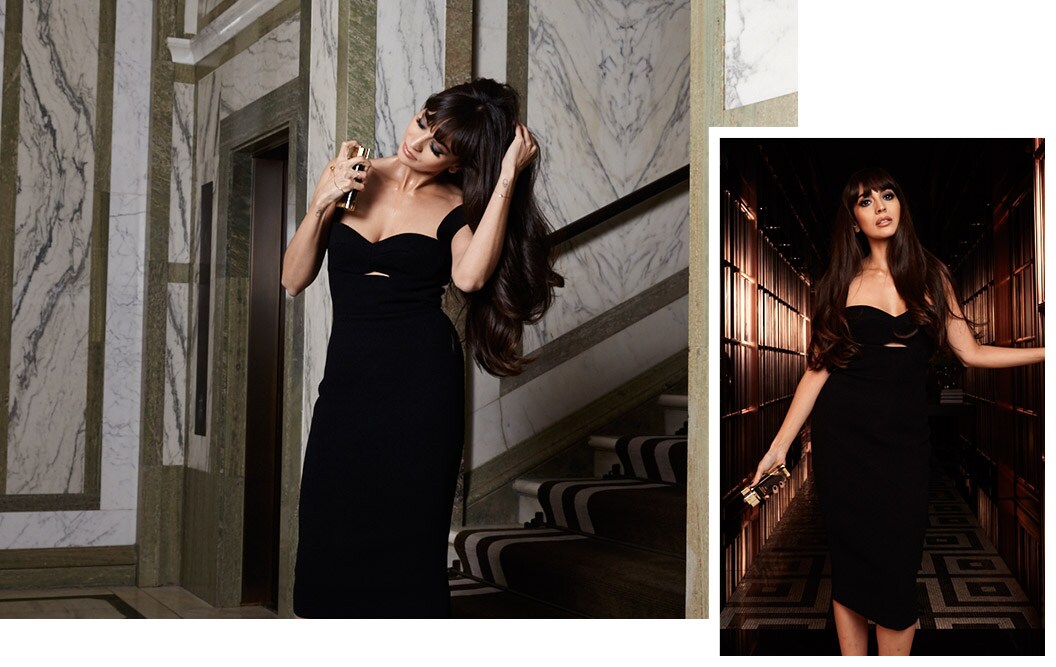 Zara Martin is one of those women who just draws you in instantly. First there's her "Wait, are you an off duty Bond girl?" beauty—the mane of Rapunzel-esque hair, smoldering dark eyes and gorgeously full lips. Then there's her laugh and energy, which makes you want to cancel whatever plans you had and just see where the night takes you. And, last but not least, there's her flawlessly applied liquid liner and immaculate skin that no amount of YouTube tutorials could ever replicate. "I grew up with a mother who would not leave the house without a full face of makeup," Martin admits, indicating where she clearly picked up her model-worthy routine.
I love to really take my time over my makeup. This is often my favourite part of a night out.
Born in West London to an Indian mother and Italian father, Martin was first discovered as a model at the age of 17, outside her university bar. "I'm small, so I've only ever done commercial stuff, but it means I get to do so much more than just catwalk". And boy does she. There's her DJ career, which takes her around the globe spinning tracks from Coachella to VIP parties in the Middle East—what started off as a hobby whilst she was interning at MTV has now transformed into a full-fledged career. Then there's her own headphone line (who wouldn't want crystal covered cat ear headphones?), her TV hosting, and her numerous creative collaborations.
Not to mention her Instagram feed (@zaramartin) is a window into every A-List London party going. Martin's schedule makes you tired just thinking about it. So how does she always manage to look so flawless and get both mentally and physically prepped for a big night out? "I have to get myself into the right frame of mind, so I have my little steps rituals that I always do that help me get in the zone and ready for the night". Lucky for us, she reveals them below.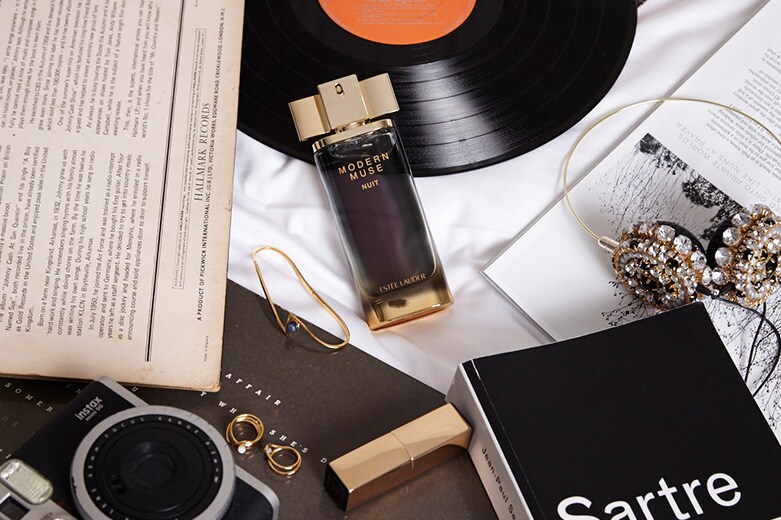 MUSIC
"This is the key to everything when it comes to mood. So I spend time choosing my vinyls to create the perfect pre-night out playlist, checking Instagram for fashion inspiration, and texting friends to align on the 'vibe' for the night, outfit and makeup-wise".

(Zara's go-to getting-ready playlist: Banks, Kendrick Lamar, Lana Del Rey, Whinnie Williams.)
MAKEUP
"When I have the proper time, I love to really take my time over my makeup. I tend to always do the same—a smoky eye and nude lip. The music will definitely get a little more party themed, maybe a vodka tonic will come out! This is often my favourite part of a night out. I love a double mirror where possible for close-ups and overall checking."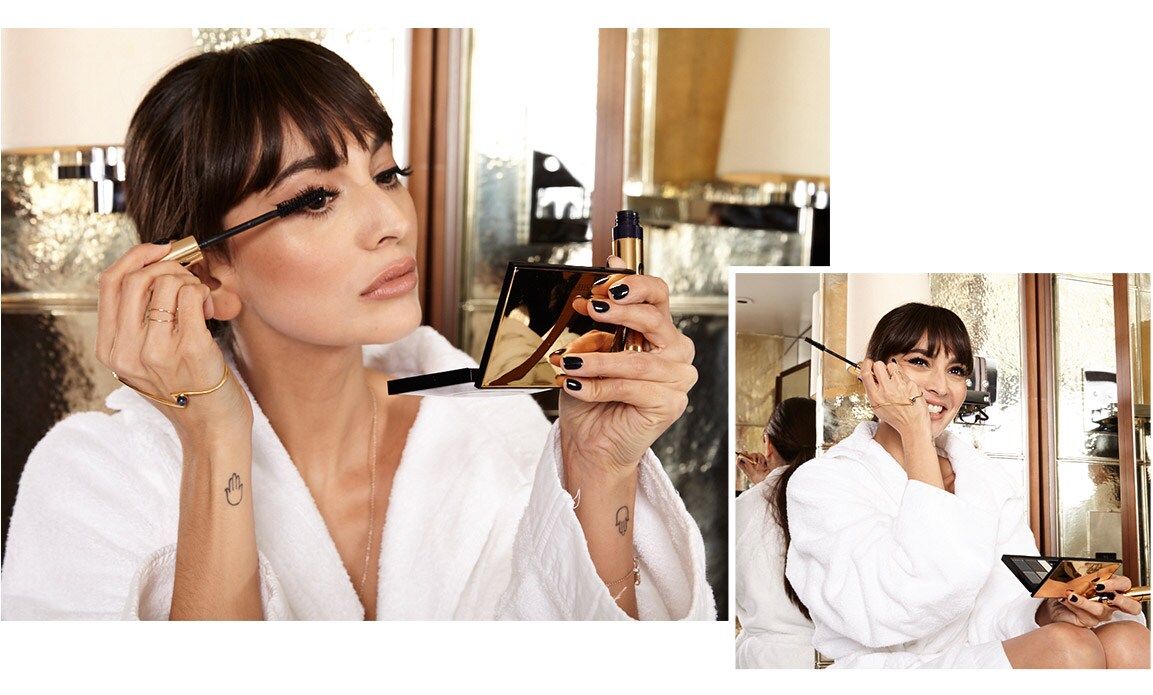 FRAGRANCE
"This is always my final step when it comes to getting ready. It's that little moment where suddenly your mood and whole energy can change. For evenings I wear something a little sexier that will last. I love to mist my hair with my fragrance, too, so it really stays with me all evening. I always try to have a signature scent—something that people instantly identify with. Modern Muse Nuit is my ultimate nighttime fragrance for that reason. I am obsessed!"

MAKING AN ENTRANCE
"I try to carry a mini scent bottle in my clutch, along with my phone and a nude lipstick. There's always that quiet moment before you arrive at an event—maybe in the car or before you enter the main room— and that's when I re-apply my scent. To feel pulled together, sexy and confident, ready to face the night".