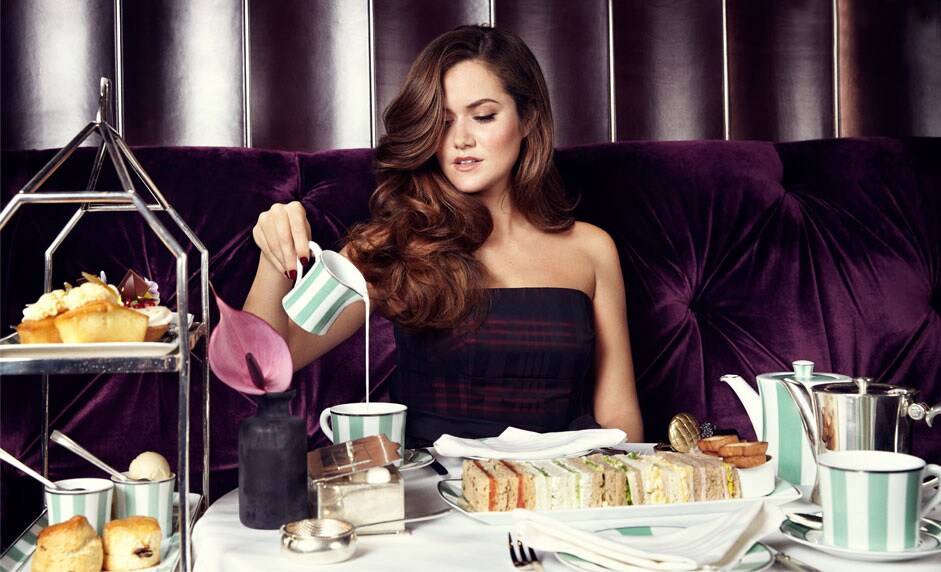 Estée Lauder was known for her impeccable taste—not just when it came to setting the standard for the beauty industry, but in dining and entertaining as well. It comes as no surprise, then, that when visiting the UK for business over the years, she frequented London's finest establishments. Now, with the help of travel blogger Rosie Thomas—better known as @RosieLondoner—we're giving you an exclusive tour of Estée's favourite destinations, all of which remain at the forefront of London's sophisticated food and drink scene today.
"Really, Estée was one of the original influencers", says Rosie, a long-term admirer of our founder who even uses Estée's famous motivational quotes in her work. "She empowered women, helped them look their best, proved that you could be pretty and still a force to be reckoned with, and built a brand that still does all of those things to this day". Though Rosie is typically found travelling the world to report on its best-kept secrets, she couldn't wait to discover Estée's favourite hideouts, right in her own hometown.
So where exactly did Estée go for the best people-watching, the finest fish and chips, and the fanciest ice cream when in London? Read on and book now!
Estée's London: Then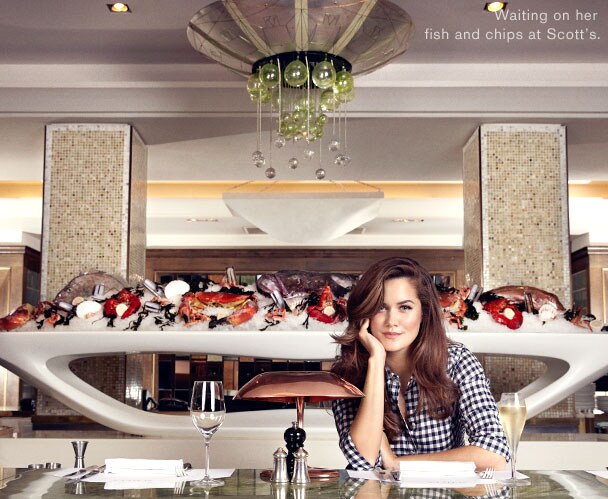 CLARIDGES
"My home away from home—the best service and Afternoon Tea
in town", Estée once wrote of this quintessential London hotel.
Brook Street, Mayfair, London W1K 4HR
https://www.claridges.co.uk/
SCOTT'S
"The best fish and chips I've ever tasted", Estée raved of this spot in her autobiography.
20 Mount Street, Mayfair, London W1K 2HE
http://www.scotts-restaurant.com/
HARRY'S BAR
"For people-watching. And their chocolate ice cream is to die for",
Estée explained of her favourite dessert retreat.
26 South Audley Street, London W1K 2PD
http://www.harrysbar.co.uk/
That was then, but how about now? Keep reading to find out where Rosie would take Estée today.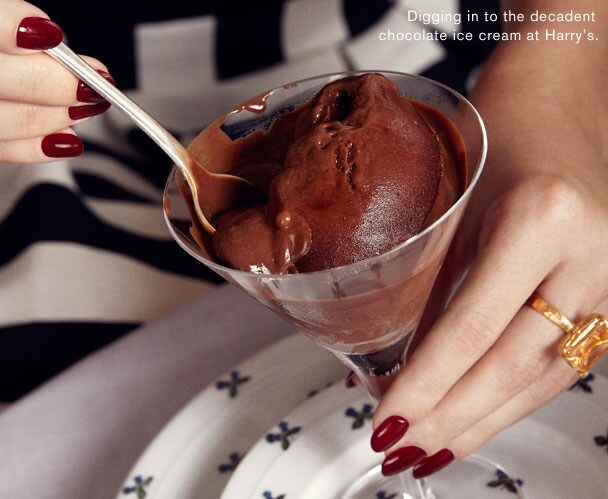 Estée's London: Now
THE WOLSELEY
"I would take her to The Wolseley for breakfast—she would love
its old-school charm," Rosie explains.
160 Piccadilly, St. James's, London W1J 9EB
https://www.thewolseley.com/
CHILTERN FIREHOUSE
"If we had lunch on the terrace, she would know everyone, and we'd
have a hoot people watching."
1 Chiltern Street, Marylebone, London W1U 7PA
http://www.chilternfirehouse.com/
SKETCH
"Sketch for tea in the powder-pink room. We'd sit in a plush pale rose
velvet booth, sip champagne and indulge in finger sandwiches and
proper British scones, with cream and jam and strictly no raisins."
9 Conduit St, Mayfair, London W1S 2XG
https://sketch.london/
BOB BOB RICARD
"I would love for her to be able to try the Press for Champagne
button, and we could shriek with laughter in our own private booth",
Rosie imagines.
1 Upper James Street, Soho, London W1F 9DF
http://www.bobbobricard.com/
Follow Rosie @rosielondoner & www.thelondoner.me for more adventures.