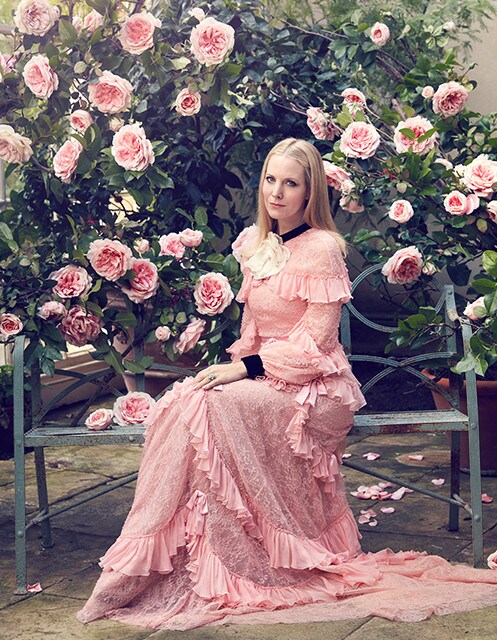 Instagram: Connecting people the world over since 2010. And in 2016 it brought together two kindred spirits in the form of Aerin Lauder and Alice Naylor-Leyland (@MrsAlice), the English Rose who splits her time between her Cambridgeshire country estate and her flat in London's Chelsea, which she shares with husband Tom and their two little ones, Billy and Nancy.
"Aerin regrammed a picture from my 30th birthday of me twirling in my dress", explains Alice (in fact, look through the hashtag #alicepalace30 to see all of the pictures from the party of the year). "At the time, I was so wrapped up in the buzz after the party, I missed it and friends pointed it out to me. Then Aerin regrammed another picture I had posted of Nancy's bow collection. That's when I thought 'I'm going to instant message her'. So I did!" And the rest, as they say, is history. Following the Insta intro, Aerin and Alice met in New York City, and from there a beautiful collaboration was born: a limited edition Mrs. Alice Garden Rose Box to celebrate the launch of AERIN Garden Rose Eau de Cologne.
"It was a natural fit because of my love of the English countryside, which was Aerin's inspiration for the cologne", says Alice. With her extensive rural property, gardens have become somewhat of an obsession for her: "Gardens are amazing to see life and colours grow. When you're invested in your garden, you become much more obsessed with the weather: I am often thinking: 'don't let my magnolia tree fail'; 'when will my blossoms come out?' or 'when are my roses going to come into bloom?'"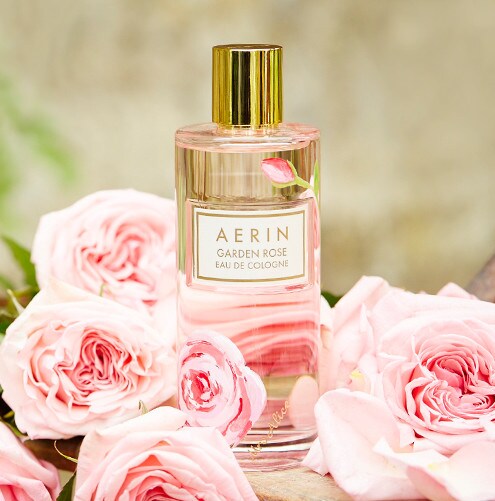 I adore delighting guests with little gifts and surprises. Thoughtful details transform a dinner into a really memorable occasion.
Another common bond Alice and Aerin share is a passion for entertaining with flare, and creating a true sense of occasion with your table spread is something they both learned from their families. Estée, Aerin's grandmother, was known for her sensational parties, and Serena, Alice's mother, has always made the most memorable of table designs. Here, Alice, herself known for her Pinterest-worthy parties (see aforementioned hashtag), shares her best tips for creating your own dinner party to remember:
It's all in the details
"Like Estée Lauder herself, and Aerin, I adore delighting guests with little table gifts and surprises…small, thoughtful details that transform a dinner into a really memorable occasion. I love personalization and coming up with fun ideas for alternative name cards".
Set the table in style
"Having a party outside is your chance to use quite fun china—something more fun than what you would use in the dining room—so be bold".
Make a mouthwatering menu
"I like an abundance of big, fresh salads plus a BBQ. We love a BBQ—it's very English to have them".
Go garden to table
"Put lots of fresh cut flowers on the tables to add to your outdoor setting, plus fresh flowers inside the house, too. I love the smell of fresh flowers inside, especially freshly cut roses from the garden".