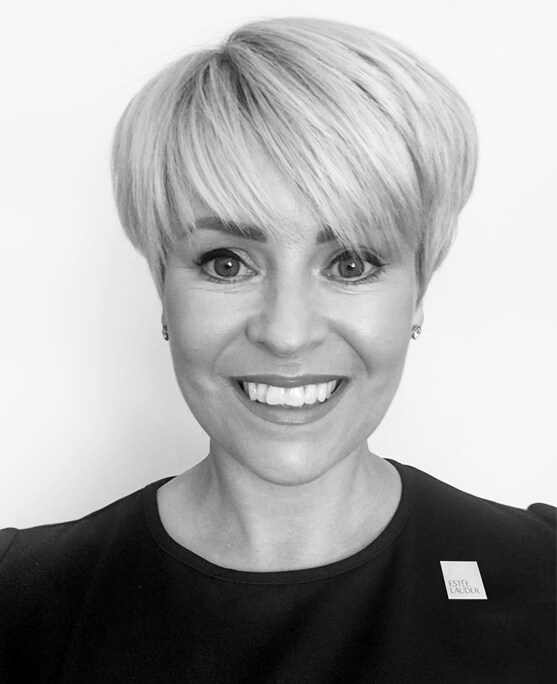 Beauty is about what you love, whether it's your skincare, your makeup or a little bit of everything.
Your beauty choices embrace your inner beauty and that makes you unique.
Elaine has had vast experience within the beauty industry with an illustrious career spanning over 30 years; her knowledge of all things skincare, makeup and fragrance is truly unmatched. Elaine's huge skillset has earned her various roles throughout her career, with her current role as Education Manager allowing her to share her vast knowledge and experience.
Elaine splits most of her time between delivering classroom training or coaching and developing beauty advisors to achieve their business goals. Her unrivalled passion for skincare has seen her travel to Paris for specialist cabine training and become fully certified as part of her role. Elaine now delivers luxury facial training for our beauty rooms in our most prestigious stores across the UK & Ireland.
Her lengthy career has seen her expand her skillset from classroom, beauty room and in-store settings to the new virtual world. She is a massive hit with our beauty advisors on our YouCam Live Training Channel!
Elaine has enjoyed many special moments during her time with the brand, but her stand-out highlight was being chosen to work alongside Elizabeth Hurley to support the brand's Breast Cancer Care Campaign, a cause very close to her heart.
Follow Elaine @elainewright2016.