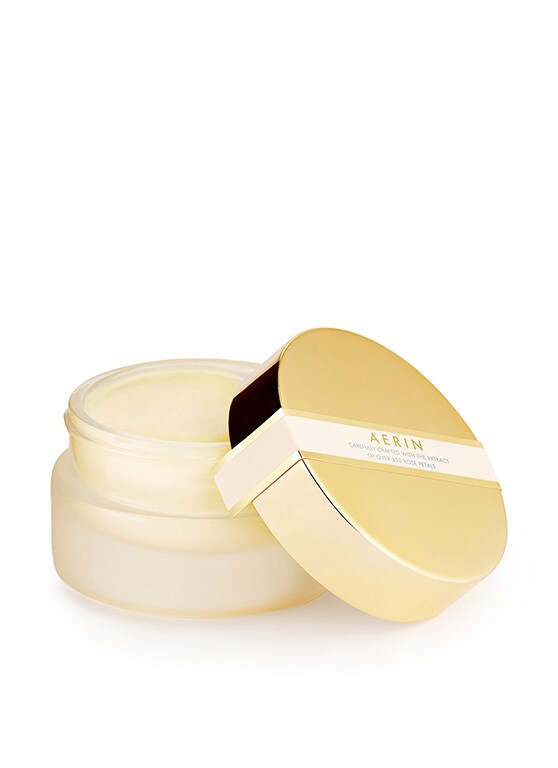 Rose Balm
BENEFITS
Pure flower-based balm; over 350 rose petals.
Product Details
Product Details
Carefully crafted with an extract from over 350 rose petals, this pure flower-based balm immediately soothes and deeply moisturises, plumping superdry skin anywhere you need it - from eyes and lips, to face and cuticles.
THE ESSENTIALS COLLECTION
The Spring 2014 Collection is just the right blend of fresh new favourites and easy, updated classics. From AERIN's new multi-tasking Rose Balm, sure to become your new must-have, to a collection of 10 effortless lipstick shades, it's a versatile assortment that blends sheer colour and subtle radiance with inherent ease.